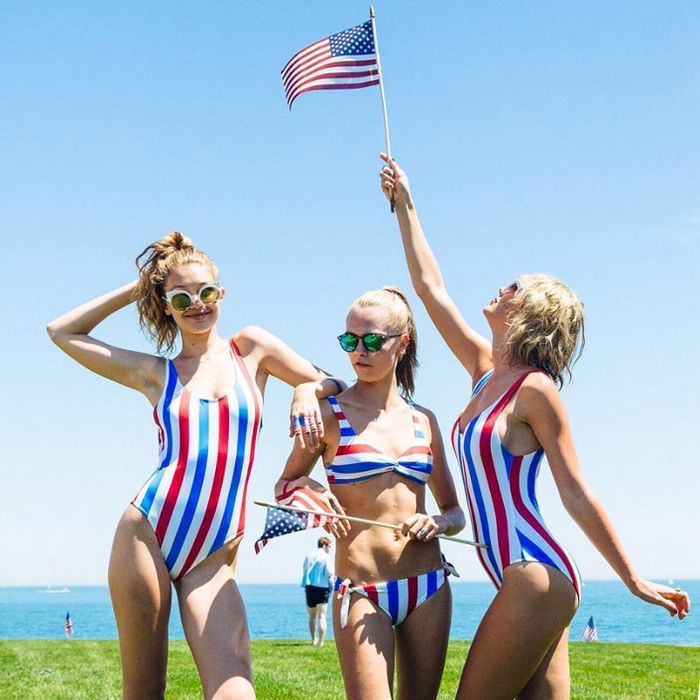 Photo: Courtesy of Instagram/taylorswift
When the first grainy paparazzi photos of Taylor Swift's Fourth of July shindig came out this morning, we still had a lot of unanswered questions. Which members of the #squad made the guest list, and which were weighed in the balances and found wanting? What was on the agenda for the day, other than sliding down a giant waterslide labeled "Taymerica"? Was Tom Hiddleston wearing a T.S. tank top in the ocean, and if so, for the love of God, why?
Alas, while the true nature of Hiddleswift remains elusive, most of our questions about the festivities were answered this afternoon, as Swift and her guests rolled out their photos from the day in a coordinated Instagram blitz. Here's a little taste of what went down:
The waterslide:
Those goddamn matching bathing suits:
Kaylor fodder:
Real-estate porn:
Music:
Charades:
Body art:
Romance:
And the coup de grace: An official Hiddleswift Instagram.
What a day!