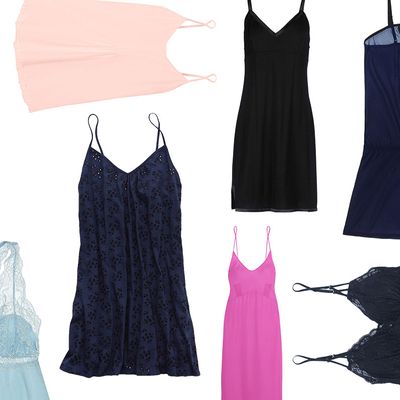 Getting dressed when you have a permanent trickle of sweat running down your back is tricky enough, but what happens when the sun goes down? Nighttime doesn't guarantee that you'll finally cool off. If you're one of those people who refuses to buy an air conditioner or just find it too damn hot, even with one running at full blast, falling and staying asleep is not pleasant. Those normally comfy pajamas suddenly turn into a cocoon, trapping in every last bit of body heat. You could sleep naked, but if your mind-set is more never nude than nudist, consider the slinky sleeping slip. With just enough coverage, it'll give you some relief to get you through summer.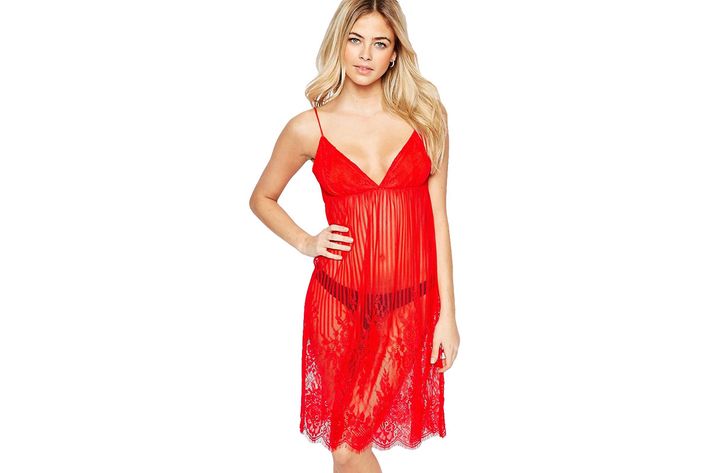 So you want to be thrifty and sexy? This red slip features lace and pleats, and it's sheer enough for whatever your night activities may be.
Vila lace cami pleated slip dress, $21.50, Asos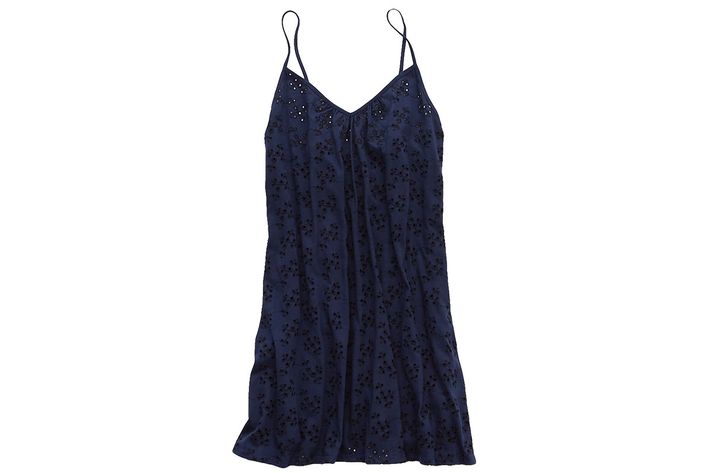 Made from a more substantial cotton blend, this is one slip you could easily wear outside of the house if you're on the short side.
Aerie swingy eyelet dress, $39.95,  Aerie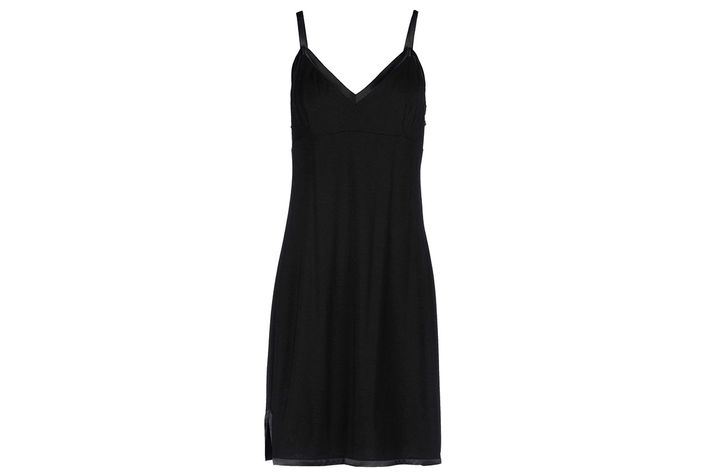 Ideal for the summer goth who sleeps with all of her blinds pulled shut against the glaring early morning sunlight.
Calvin Klein slip, $49, Yoox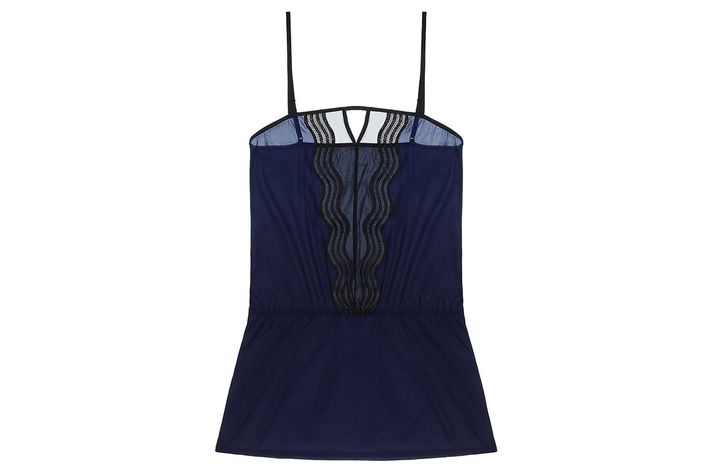 Sale season: the smartest time to spend money on basics like this simple but pretty navy chemise.
Huit En Cavale chemise, $62.50, Journelle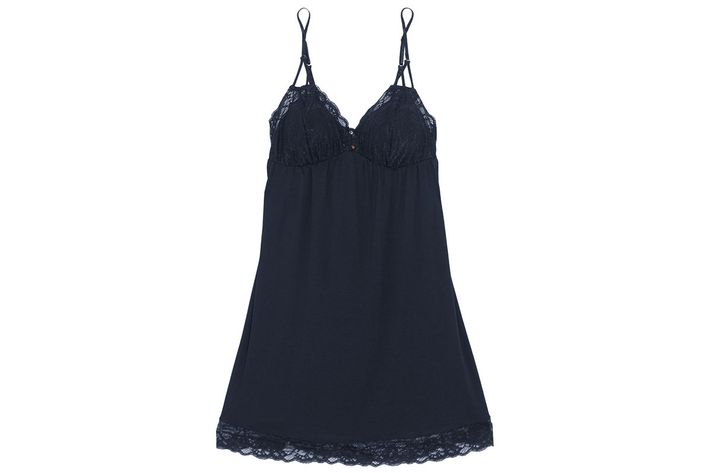 For every critic who claims a ratty T-shirt and shorts are infinitely more comfortable, we challenge them to try this chemise. It's not only pretty but features a stretchy, roomy fabric that feels extra soft on the skin.
Eberjey Penelope lace-trimmed chemise, $85, Net-A-Porter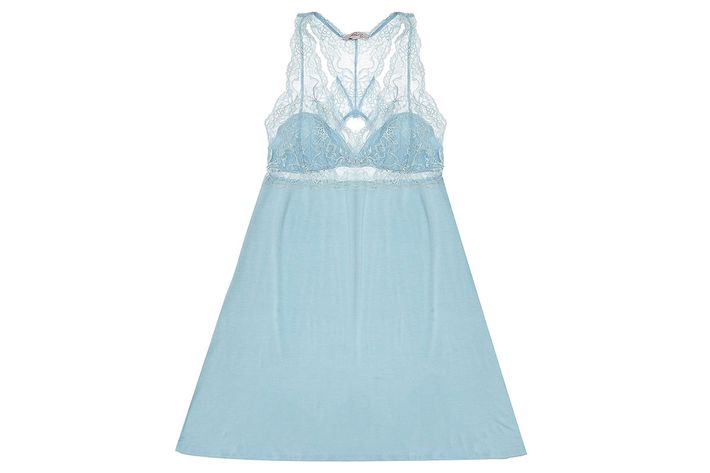 Wearing icy-blue lace is almost the same as sitting in an ice bath, right? Oh, the lies we tell ourselves during a heat wave.
Fleur't Whispers of Love lace chemise, $94, Journelle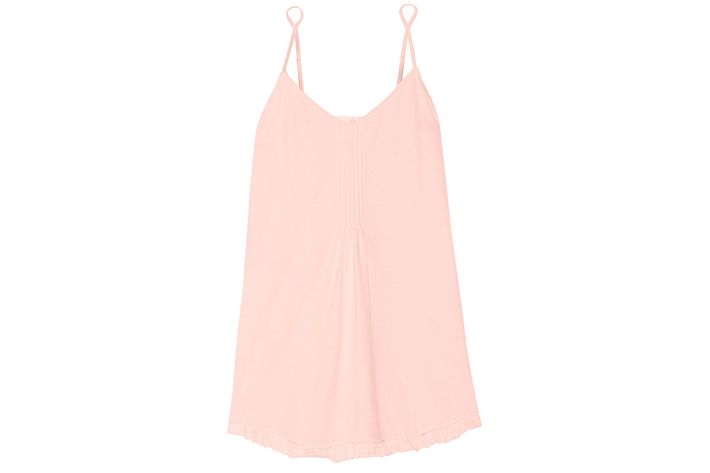 When you need something lightweight and breathable, go for 100 percent cotton. This super-thin chemise feels great against the skin.
Skin ruffled cotton jersey chemise, $100, Net-A-Porter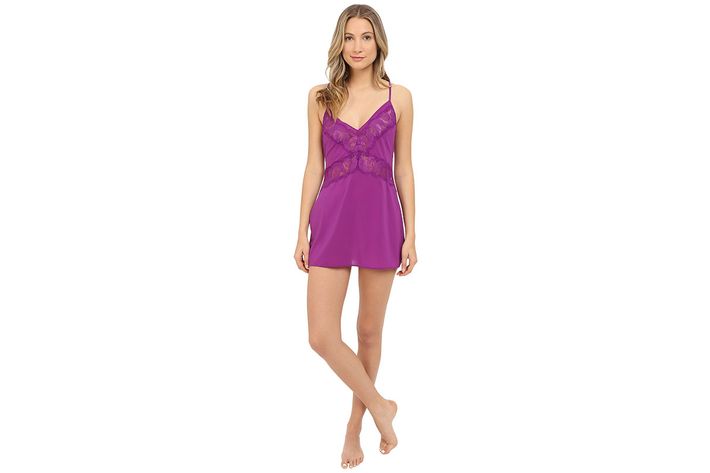 Are you one of those mythical beings who actually have a lingerie collection? Then you'll want to add this to the drawer — its beautiful amethyst hue combined with lace insets make for a particularly elegant alternative to pajamas.
L'Agent Jada slip, $111, Bloomingdale's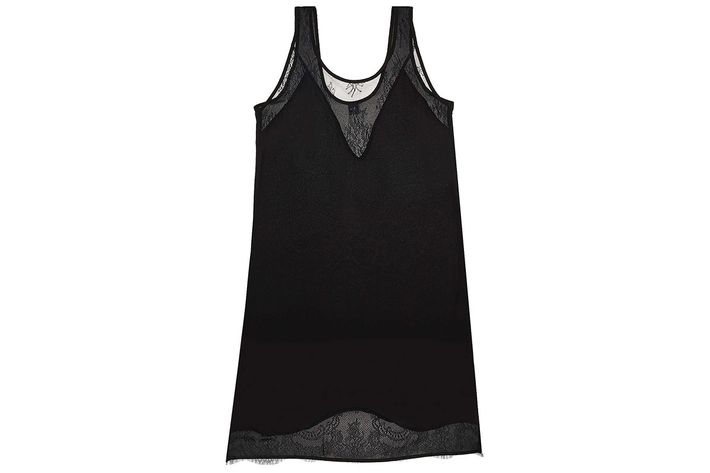 With its knee-length hem and substantial straps, you could easily wear this out on its own or with a jacket.
Only Hearts Cassie chemise dress, $168, Journelle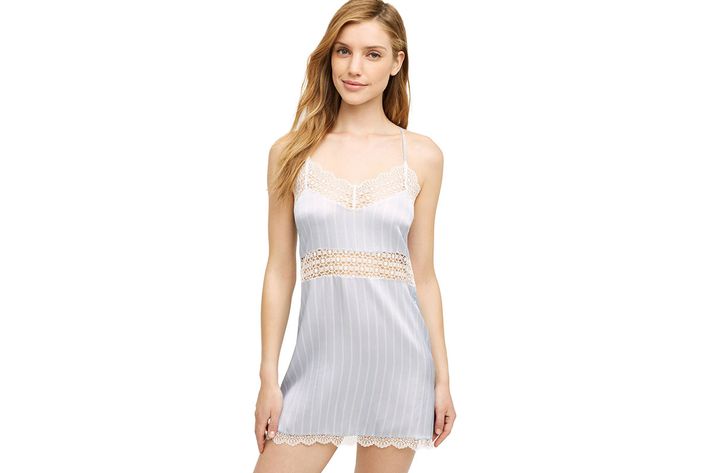 Just like your favorite striped pajamas, except with a lot less heat-trapping fabric.
Else silk pin striped silk chemise, $238, Anthropologie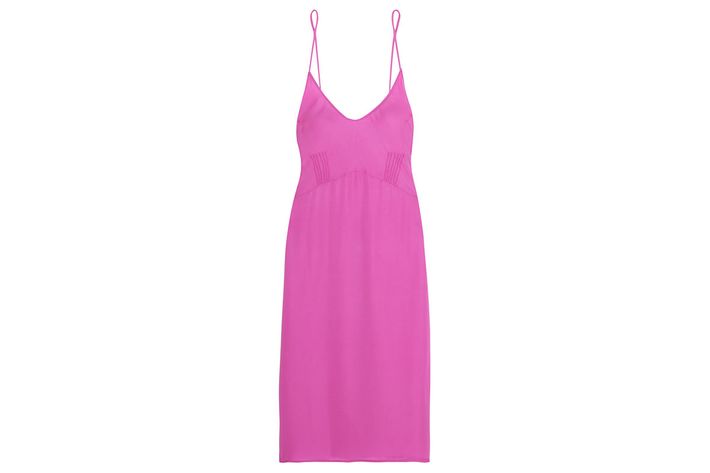 If you find most slips to be too frilly (all that lace!) but still want something feminine, consider splurging on this Araks style. The minimalist design is sophisticated, while the orchid hue feels especially rich and luxurious.
Araks Cadel washed-silk chemise, $297, Net-A-Porter