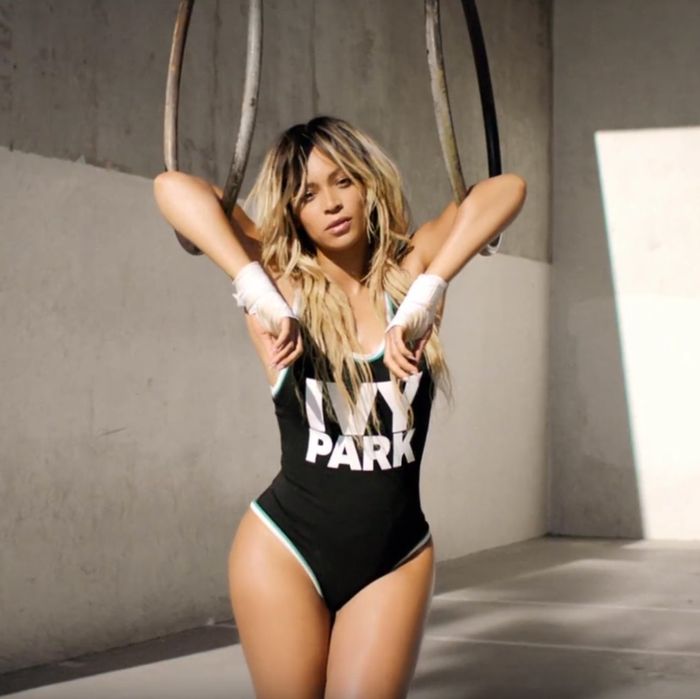 Beyoncé's athleisure line, Ivy Park, has gotten a little mid-summer boost with a bunch of new items, all of which are under $60. Ivy Park revealed the line on Instagram with a video post teasing the goodies, which are currently on sale at Net-A-Porter, Topshop, and Nordstrom.
Slice Intelligence, an independent e-commerce research company, studied e-receipts from Nordstrom's online customers and found that Ivy Park was the best-selling brand during its launch week. In what will come as no surprise, these online customers are also fans of Bey herself; the data showed that 40 percent of people buying Ivy Park from Nordstrom's website also owned her music, and 11 percent were Tidal subscribers. Plus, Slice revealed that the folks snapping up Ivy Park goodies were spending an average of $129 per order.
These online shopping numbers are much cheerier than the New York City launch of Ivy Park in April, which was sorta grim. Then again, NYC is a busy place; sometimes we can't slow down, even for Queen Bey herself.