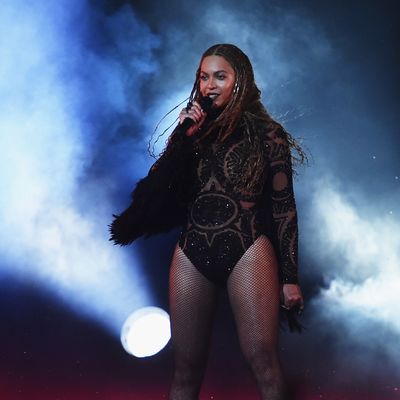 Beyoncé is using her platform for good.
Photo: Paras Griffin/Getty Images for BET
Following the deaths of Alton Sterling and Philando Castile, two black men who were shot and killed by police this week, Beyoncé let her fans know exactly where she stood with an impassioned letter condemning police violence, posted to her website.
"We all have the power to channel our anger and frustration into action," she wrote. "We must use our voices to contact the politicians and legislators in our districts and demand social and judicial changes." At the bottom of her letter, she included a link to the website where constituents can contact their Congressional representatives.
The word of Beyoncé is not to be taken lightly, and it seems as though her fans got to work — the website (contactingthecongress.org) has crashed. Good work, Queen Bey.