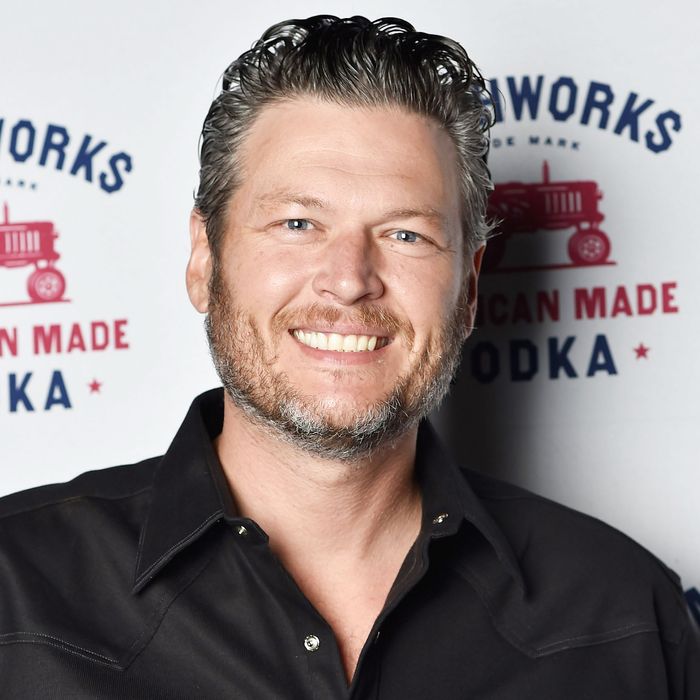 Blake Shelton.
Photo: Fernando Leon/Getty Images
Blake Shelton — country singer; The Voice co-host; real romantic partner of The Voice co-host Gwen Stefani — is on the cover of Billboard this week. In the corresponding interview, he essentially reveals that he supports Donald Trump in the presidential election. Here is the relevant graf:
Does the singer support Donald Trump? "I'm not going to have the political conversation with you about Trump, or about Hillary Clinton, but I will tell you this: Whether you love him or hate him, he says what he thinks, and he has proven that you don't always have to be so afraid. A lot of people are pulling for him, no matter how much Hollywood fights it. I see people who don't like him go and beat up people that do like him. You tell me, who's crazy here?" Shelton, who says he will vote in November, adds, "I probably wish there was another option, but there's not."
If that sounds like an endorsement to you, get a grip: Blake Shelton is not enforcing anyone for president.
He may be prepared, however, to nominate a new candidate for Gossip Cop.
Finally, like many other celebrities in crisis, Shelton would prefer that everyone pay attention to something else.
He will not issue an enforcement today or any other day. Thank you.