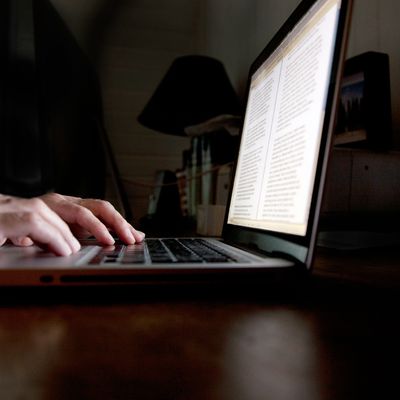 He posted an ad on Craigslist.
Photo: Deux/Getty Images
A Bronx-high-school history teacher was sentenced to six months in jail after trying to lure young girls for sex on Craigslist. He was banned from all New York City schools and will be forced to register as a sex offender.
The 29-year-old history teacher, Jonathan Blum, posted a Craigslist ad seeking a young girl who "would be interested in messing around with a licensed real teacher," according to prosecutors. After an undercover NYPD detective posing as a 14-year-old girl answered the ad last year, Blum exchanged explicit messages for a month until the two arranged to meet. Blum was arrested in the parking lot of a Queens Burger King in May 2015.
After his arrest, Blum was removed from the classroom and given administrative duties at Dreamyard Preparatory School in the Bronx, where he had worked for four years. Blum resigned from the school last April. He lived in Queens, where he was also a basketball coach.
On Monday, authorities said Blum was sentenced to six months in jail after pleading guilty to an attempted sexual act with a minor. He is required to register as a level-two sex offender in the state of New York and had already given up his state teaching license. A New York City Department of Education spokesperson called the case "deeply disturbing" and said Blum is no longer eligible to work in New York City schools, according to DNAinfo.
In a statement shared with DNAinfo, Queens district attorney Richard Brown noted the importance of police working to protect children from sexual predators and said the case should be a "warning to parents to closely monitor their children's internet access and activities because predators continue to relentlessly search the internet for victims."