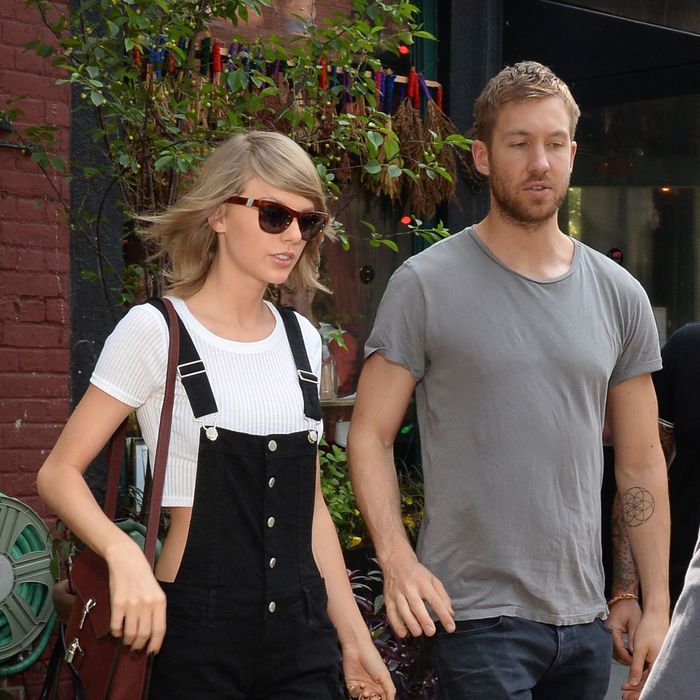 Taylor Swift and Calvin Harris.
Photo: Raymond Hall/Getty Images
This morning, TMZ reported that Taylor Swift secretly wrote her ex-boyfriend Calvin Harris's hit song "This Is What You Came For." Shortly thereafter, Swift's rep confirmed as much to People. Now Harris is losing it on Twitter.
He admitted that Swift wrote the lyrics to the song, but then said it's "hurtful to me at this point that her and her team would go so far out of their way to try and make ME look bad at this stage though." Read that through again in a Scottish accent for the full effect.
Harris even brought up Swift's longtime feud with Katy Perry. Aah!
Harris clearly has a lot of built-up resentment toward Swift and her "team"; he has done his best in the past few weeks to paint her as a heartless cheater in the gossip press. So Swift released the (true) story about the genesis of his hit song, and now … now Harris is doing this.
Amen.