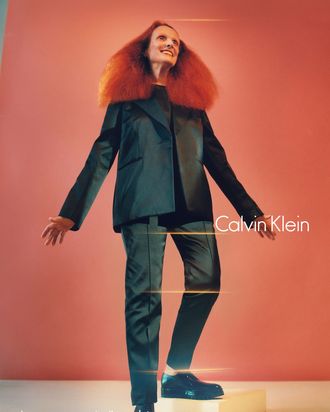 Grace Coddington in Calvin Klein's fall 2016 campaign.
Photo: Calvin Klein
You could try naming everyone in the new Calvin Klein campaign, but you might run out of breath. Part of the ongoing trend of mega ad campaigns that are stocked with enough people to cast a biblical epic — think Marc Jacobs's last two campaigns, which have starred everyone from Bette Midler to Missy Elliott to Kendall Jenner — Calvin Klein has unveiled a truly dizzying cast of characters for its latest campaign, an extension of its ongoing #mycalvins franchise. There are models: Kate Moss, Anna Ewers, and Bella Hadid. A legendary fashion editor: Grace Coddington. A person who is really slow to record albums: Frank Ocean. A 15-year-old with a mean pitch: Mo'ne Davis.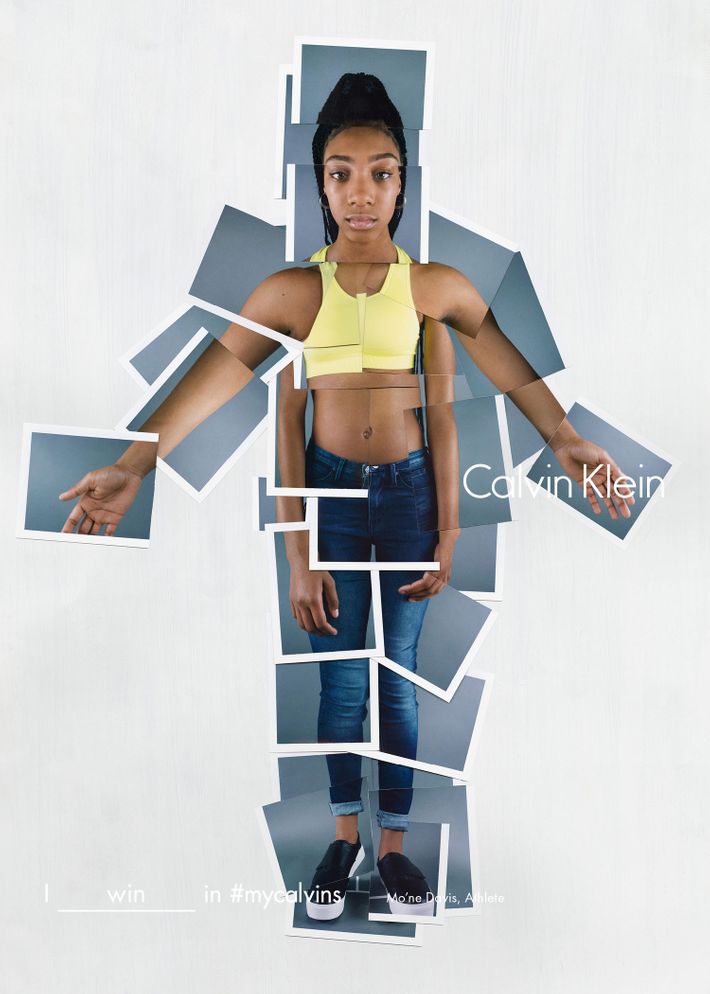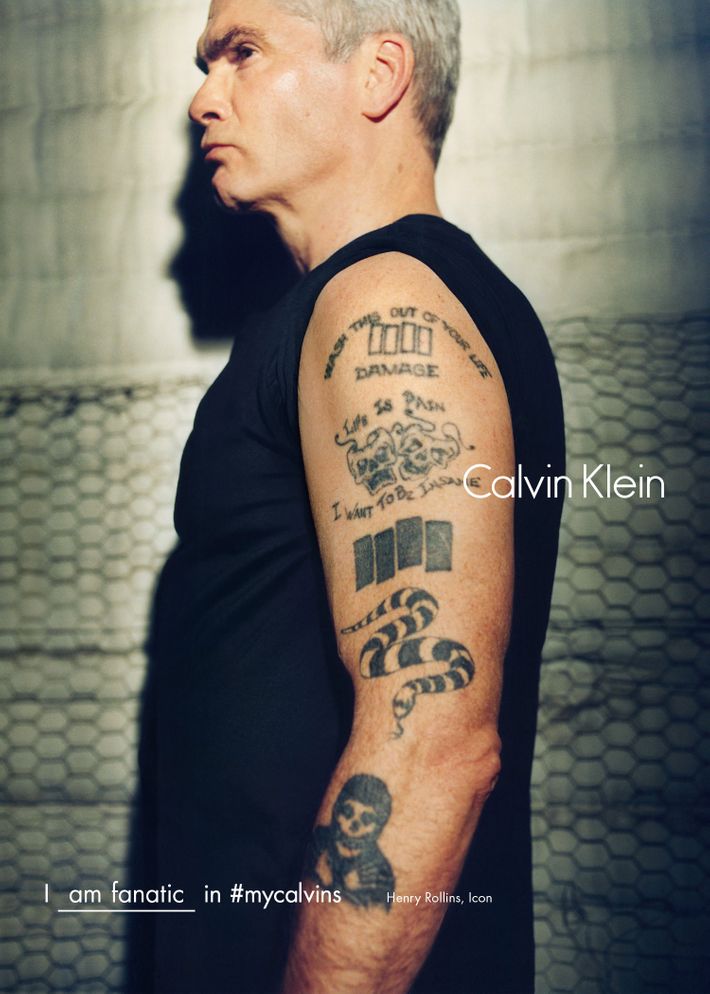 Not to mention Henry Rollins, Margot Robbie, Cameron Dallas, Presley Gerber (son of Cindy Crawford), Young Thug, Lola Kirke, Zoe Kravitz, Roos Abels, G.E.M., Sonoya Mizuno, Yung Beef, Antoine Olivier Pilon, Aomi Muyock, Cuba Tornado Scott, Selah Marley, Kacy Hill, Keith Ape, Mark MacEachen, Tommy Genesis, Yung Lean, and James Rodriguez. Presumably the thinking is: At least one of these people will make you want to buy underwear.