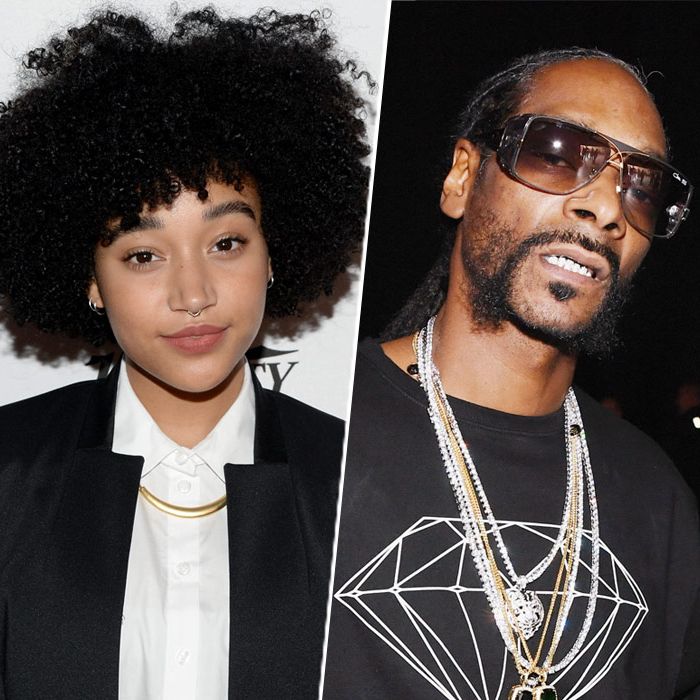 When news broke of the murder of Alton Sterling, a wave of pain and fury swept the internet. Then, just two days later, another black man — Philando Castile — was shot and killed in his car by Minnesota police. Drake was one of the first celebrities to react to the killings, penning an emotional letter that he posted to his Instagram account. And by the end of the week, Beyoncé, Jay Z, Amber Rose, Issa Rae, and Snoop Dogg had used their stature both to honor victims and call for change.
Beyoncé wrote a moving letter that she posted on her website, which called for her fans to contact their representatives in Congress. (Her efforts crashed the congressional website.) "It is up to us to take a stand and demand that they 'stop killing us,'" she wrote. "We don't need sympathy. We need everyone to respect our lives." Queen Bey performed "Freedom" a capella, and held a moment of silence for the victims of police violence.
Jay Z released a new track, "spiritual," in the wake of the killings. "I'm saddened and disappointed in THIS America — we should be further along," he said in a statement accompanying the track. "WE ARE NOT. I trust God and know everything that happens is for our greatest good, but man … it's tough right now."
Then Solange posted a rendition of Syreeta's "Black Maybe" to her Instagram, telling followers she's been singing it "over and over again, trying to comfort [her] weary heart."
On Wednesday, Awkward Black Girl and Insecure writer/actress Issa Rae tweeted about wanting to start a scholarship fund for Sterling's children, saying, "Some of us feel helpless when these things happen, but that's a small step." In just nine hours, donors raised $200,000.
Snoop Dogg and The Game organized a peaceful rally in Los Angeles on Friday, urging protesters to leave any weapons at home and to march to the Los Angeles Police Department building. "There are many things that have to be done to rectify this situation that has plagued us for hundreds of year, and UNIFICATION is the first step," The Game wrote in an Instagram post.
Amandla Stenberg, who is known for speaking out against police violence, posted a photo that says it all:
And Amber Rose posted a heartbreaking message about her son, Sebastian, who is 3.
I woke up this morning to my beautiful son with such a heavy heart. I grabbed my baby and kissed him, hugged him, told him how beautiful his skin and hair is and let him know that one day he will be able to change the world and I will love him and accept him no matter what. I stayed off of social media all day today to spend every waking second of my day off with my boy and loved him up. Now that he's warm in his bed it is so bittersweet that I have my baby next to me and other women are losing their babies left and right. I'm filled with such sadness. Alton and Philando were somebodies babies and they had babies themselves. Kiss ur babies tonight no matter how old they are and tell them you love them more then anything! Because at this rate we don't know how much time we have left with them.
Normani Kordei of Fifth Harmony posted a letter to Twitter that discusses her fear for her family. "I shouldn't have to worry any time my father walks outside the front door of our home," she wrote. "I shouldn't be afraid that he may be taken away from me and shot dead because of false perceptions that all black men are dangerous regardless of education or status."
Miguel and Swizz Beatz also posted new tracks in response to the shootings. Miguel's, called "How Many," begins with, "I'm tired of human lives turned into hashtags with prayer hands," while Swizz's opens with Trayvon Martin: "He had his hoodie on. Mistaken identity for robbery and theft — man, they took that last boy's breath."
But Killer Mike's appearance on Hot 107.9 might've been the most powerful call-to-action of all. "Fifteen minutes outside of Atlanta, I'm afraid I will be murdered," he said. "For people who live in Atlanta, we owe the rest of the country something. We owe them our outrage. It's time to get these dogs out of office that care nothing for you."