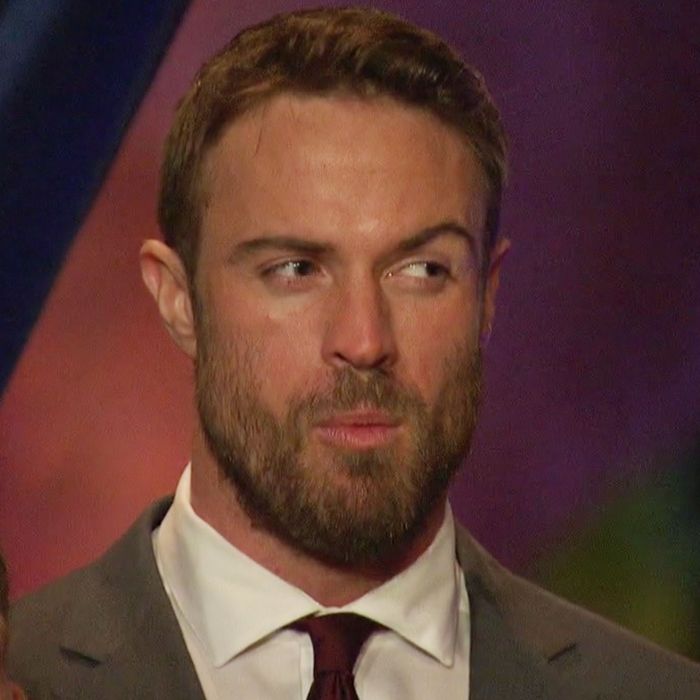 Chad Johnson isn't just a connoisseur of deli meats and other protein-filled snacks, nor is he simply a rabble-rouser. He is also quite the prankster.
The toothy real-estate agent and domain-squatter offered some sage advice to his Twitter followers Saturday afternoon, noting, "If you do not need a Viagra, do not pop a Viagra. The pain is not worth the comical nature of your intended pursuit," along with the hashtag #MyDizzleHurts. Somewhere, Evan the erectile-dysfunction expert is laughing uproariously.
It's hard to say which part of this is most disconcerting. Is it that he's nicknamed his penis his "dizzle"? Is it that he's wandering around Los Angeles with a medically induced (and painful!) boner on a sunny Saturday afternoon? Is this what he meant by poking the Chad bear? There's so much to choose from!
Chad Johnson isn't even on The Bachelorette any more, and he's still the most interesting part of the show. The good news is that he'll be back on prime time for our rubbernecking pleasure in Bachelor in Paradise on August 2, as well as on The Bachelorette's "Men Tell All" special on Tuesday, July 26. Hopefully, his dizzle will hurt way less by then.