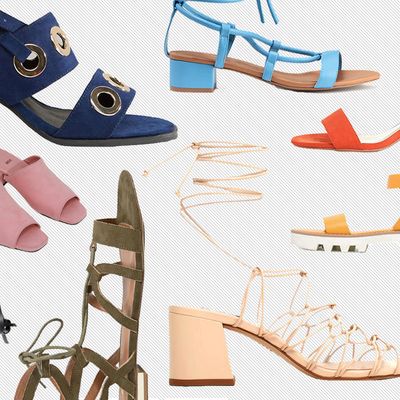 Investing in one good pair of sandals to last the entire season might be the more sensible bet in the long run, but sometimes all you want from your summer footwear is the ability to turn heads as you walk down the street. If you wait past the shopping peak of July 4, sandal hunting gets better thanks to the flurry of holiday sales moving out summer stock. We've rounded up 13 of the best cheap summer sandals you can buy now; get two pairs, or get them all, and switch them out as often as you change up your pedicure.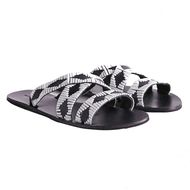 The woven geometric pattern breathes new life into the minimal slide silhouette.
Mack Leather Woven Slide, $30 at Urban Outfitters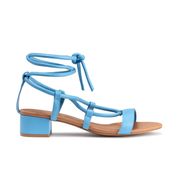 Everyone will notice the vivid sky-blue color in the bright summer sunshine.
H&M Sandals, $35 at H&M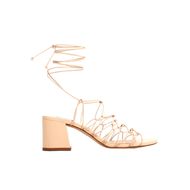 Summer wedding season is daunting; of course, you need a pair of dressy sandals that won't pierce the dirt.
Mango Strap Cord Sandals, $30 at Mango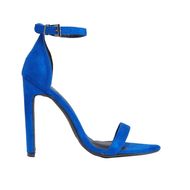 Not as grass-friendly, but for less than $50 do they really need to be?
Missguided Pointed Toe Barely There Heeled Sandal, $43 at Asos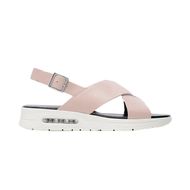 Fifty percent sandal, 50 percent sneaker, 100 percent comfortable and cheap.
Charles & Keith Cross Strap Sandals, $39 at Charles & Keith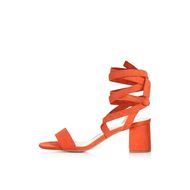 Pair these with a sheath dress for work, or with a jumpsuit for the weekend.
Delilah Tie-Up Sandals, $48 at Topshop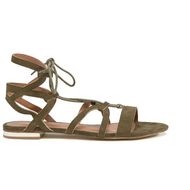 Swap these for your usual black sandals — the army-green suede is a summertime neutral.
River Island Lace Up Flat Sandal, $41 at Asos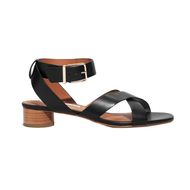 If you're still looking for a pair of sturdy work sandals for when it's hot as balls, here's a pair at half the price.
& Other Stories Rounded Heel Ankle Strap Sandals, $48 at & Other Stories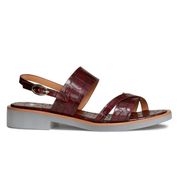 Because your selection of croc-embossed sandals was sorely lacking.
H&M Sandals with Heel, $40 at H&M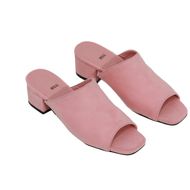 Summer '16 will go down as the season of the minimal heeled mule. Similar styles typically cost $100-plus, but if you're on a budget opt for vegan leather.
L'Oeil Correll Mule, $68 at L'Oeil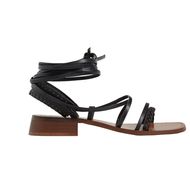 You don't always have to cut corners on quality when buying cheap. These are made with real leather and will go with virtually everything — as if you really needed to justify buying them.
Zara Wood and Leather Sandals, $50 at Zara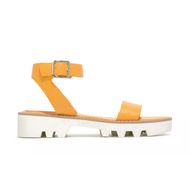 You'll want these to brighten up all of those summer dresses you couldn't resist buying.
Charles & Keith Lug Sole Sandals, $29 at Charles & Keith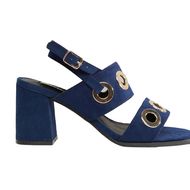 The dark navy contrasts nicely against a full denim look, while the eyelets make these block heels super-trendy.
Lost Ink Polar Eyelet Detail Sandals, $62 at Asos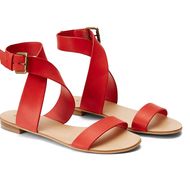 Wear these with a white billowy midi dress to really make the red pop.
Loft Crossover Flat Sandals, $40 at Loft