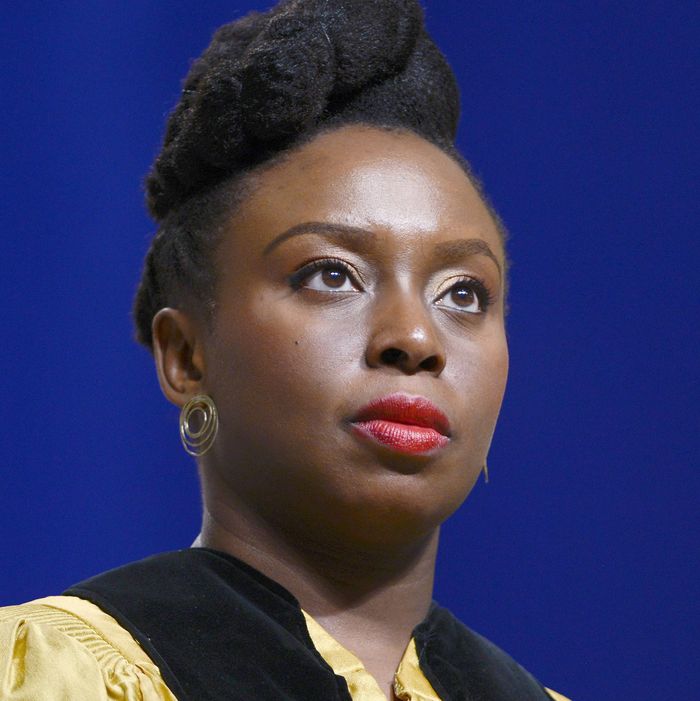 Chimamanda Ngozi Adichie
Photo: Leigh Vogel/Getty Images
In the course of an interview with the Financial Times, Nigerian author Chimamanda Ngozi Adichie casually mentioned that she is breast-feeding.
To followers of her work — which focuses squarely on women, feminism, and sometimes motherhood — it's a shock to discover that she has become a first-time mother in the past few months. "I have some friends who probably don't know I was pregnant or that I had a baby. I just feel like we live in an age when women are supposed to perform pregnancy. We don't expect fathers to perform fatherhood," the author of We Should All Be Feminists said.
Adichie's point — that there is often a big show around pregnancy, especially for celebrities — comes at a time when the scrutiny on women-as-mothers has arguably never been greater, and celebrity culture places great value on all parts of the process: from the appearance of the "baby bump" to the reveal of the post-baby body. Adichie's refusal to participate in the process is unsurprising given her oeuvre, but it's still refreshing.