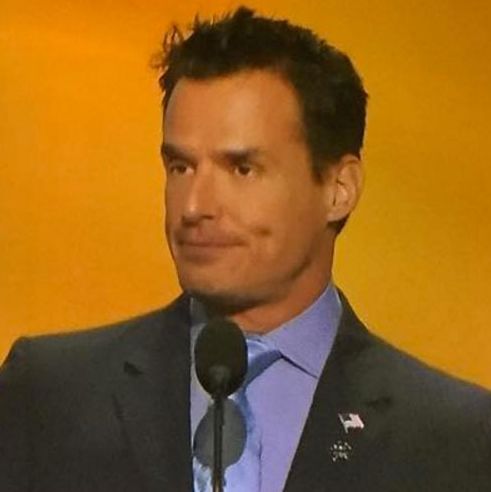 Photo: hyshimokawa/Instagram
The first night of the Republican National Convention — themed "Make America Safe Again" — was about as dysfunctional as you'd expect. Along with speeches from a plagiarizing Melania Trump, a decidedly not-Zen Rudy Giuliani, and the duck man from TV, Antonio Sabato Jr. also said a few words.
Yes, the former Calvin Klein model turned soap-opera star took the stage to discuss matters of national security, boasting such qualifications as "conventionally handsome" and "thinks Obama is a Muslim."
And CNN managed to redeem itself slightly — slightly — from its never-ending missing-plane coverage and the hiring of former Trump campaign manager Corey Lewandowski by subtly shading Sabato Jr. on its Chyron.
One caption reads "Soap Star: I'm concerned about our country's future" and mentioned his reality dating show, My Antonio.
Another brings up his important, long-running link to Trump.
Nicely done, CNN. Nicely done.