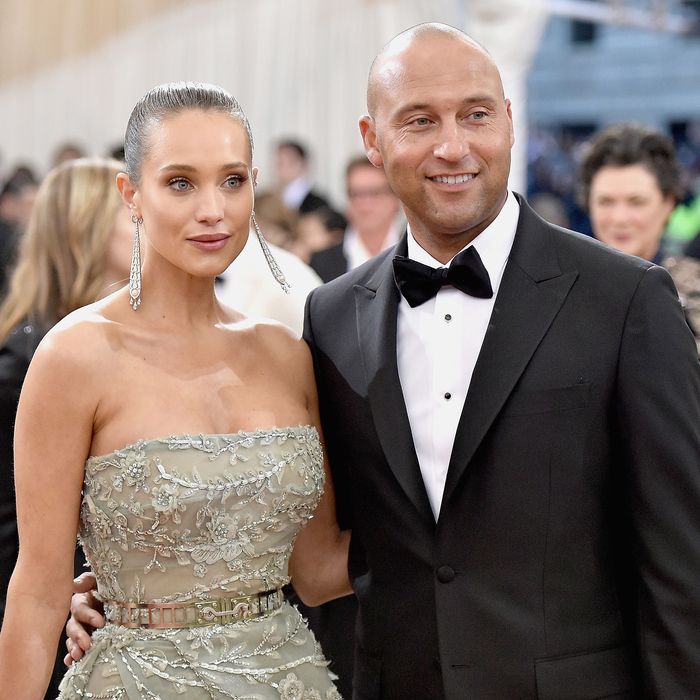 Photo: Mike Coppola/2016 Getty Images
After dating for three years, former New York Yankee shortstop Derek Jeter and Sports Illustrated model Hannah Davis tied the knot Saturday in Napa Valley, California.
They got hitched at the Meadowood Napa Valley resort, with a small group of friends and family in attendance. A few of those friends included Jeets's sportsball buddies Jorge Posada, Tino Martinez, and Andruw Jones, and a handful of Davis's pals from Sports Illustrated. According to US Weekly, the ceremony was short but sweet, clocking in at 20 minutes.
The notoriously private couple reportedly got engaged at Meadowood in October. Davis told Maxim, "I feel like I have to share every other part of my life. It's that one part that's a little bit of a mystery to people, but that's the way we want it. The only way to protect it is not to talk about it."