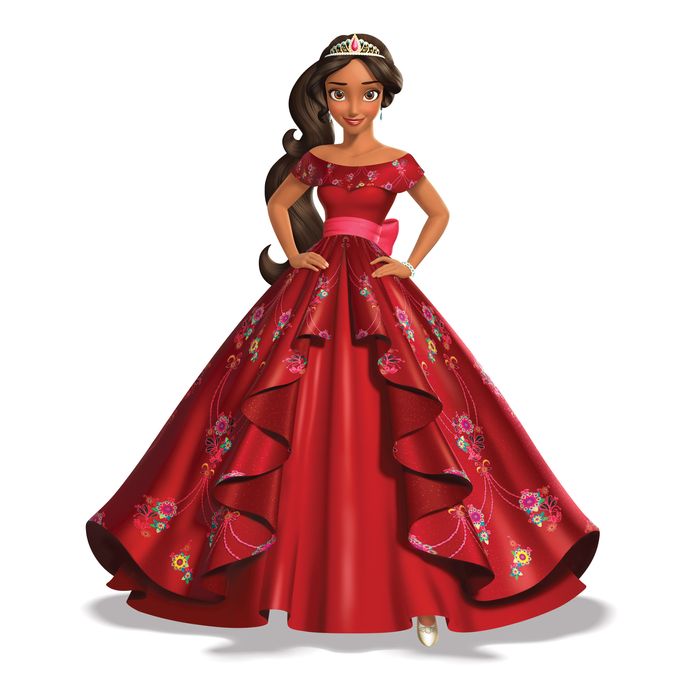 Disney Princess Elena
Photo: Courtesy of Disney
As part of an ongoing diversity push, the Disney Channel will introduce Elena of Avalor on July 22, starring Elena, the brand's first Latina princess. "It's not a secret that the Hispanic and Latino communities have been waiting and hoping and looking forward to our introduction of a princess that reflected their culture," Nancy Kanter, who oversees the show, told the New York Times.
According to the Times, Elena of Avalor episodes are packed with Latin folklore, Aztec-inspired architecture, and "original songs that reflect musical styles like mariachi, salsa and Chilean hip-hop." Funky! Still, some have questioned why Elena is getting a TV show instead of a movie, while Rebecca C. Hains, author of the book The Princess Problem, wonders why Elena has an American accent while the older characters have Spanish accents. "Being modern and cool seems to mean talking like an American," she told the Times.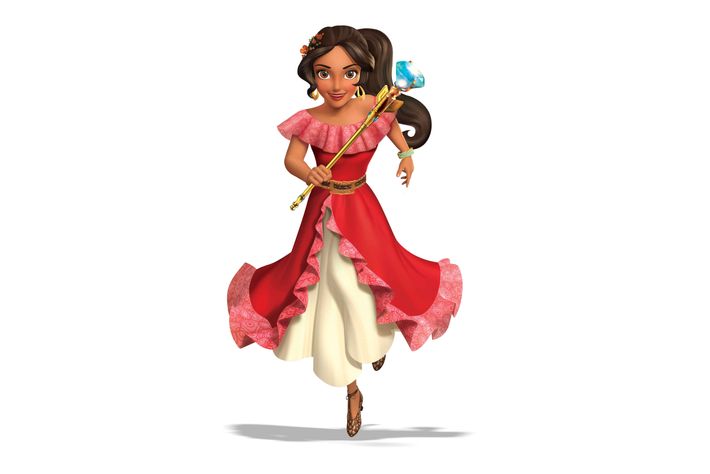 The identity politics of Disney's princessdom have been hotly contested over the years, and studies show that these characters have a lasting impact on the way young girls view themselves — historically, a negative one. Recently, Disney has been working to make its pack of princesses reflect real-world diversity: Black princess Tiana starred in The Princess and the Frog in 2009, and Polynesian character Moana (though not technically a princess) will get a big-screen rollout this November. Fans have also called for Disney to introduce a princess with Down syndrome and to make Frozen's Elsa a lesbian, while countless listicles with titles like "If Disney Princesses Had Realistic Waistlines" and "If Disney Princesses #WokeUpLikeThis" criticize these characters for propagating unrealistic body images.
So the opportunity for more young girls to see a Disney princess that reflects their identity — and of course, their love of Chilean hip-hop — seems like a small step in the right direction. We're waiting for you, hot-dog princess.