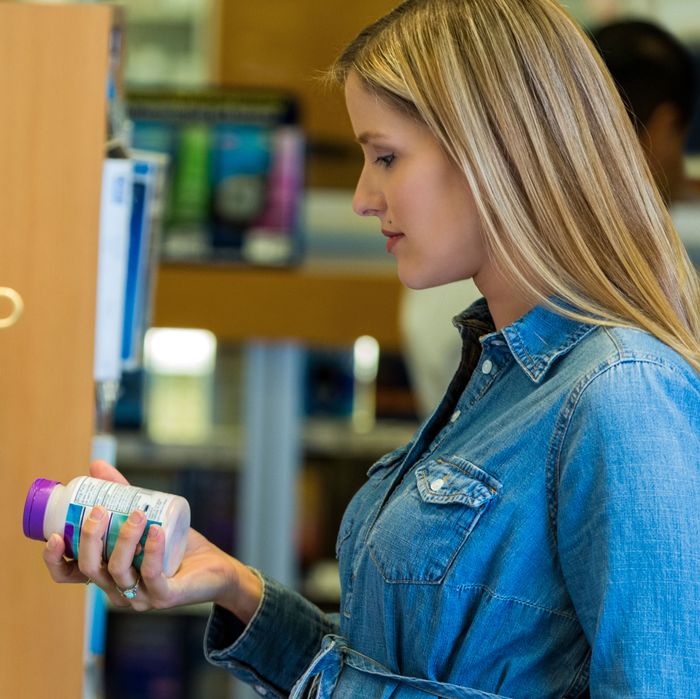 Photo: Steve Debenport/Getty Images
Prenatal multivitamin cocktails may not be worth the money for most pregnant women with well-rounded diets, who may only need to take a few key vitamins.
British researchers published a review in the journal Drug and Therapeutics Bulletin on prenatal supplements, which can contain as many as 20 vitamins and minerals. They examined available evidence on whether taking folic acid, iron, and vitamins A, C, D, and E during pregnancy reduced the risks of complications like stillbirth, preterm birth, low birth weight, or preeclampsia.
The recommendation to take folic acid was the most strongly supported — doctors advise women take 400 micrograms of folic acid from before pregnancy until the 12-week mark to prevent neural tube defects — and while they found some evidence that vitamin D was beneficial, it wasn't clear cut. Vitamins C and E were basically a wash, but they warned that vitamin A could be harmful and iron could cause unnecessary constipation.
The authors said that much of the research on vitamin supplementation in pregnancy was conducted in low-income countries where women were more likely to be malnourished than those in the U.K. They were concerned that the marketing of prenatal multis could make pregnant women "vulnerable to messages about giving their baby the best start in life, regardless of cost."
They concluded:
We found no evidence to recommend that all pregnant women should take prenatal multi-nutrient supplements beyond the nationally advised folic acid and vitamin D supplements, generic versions of which can be purchased relatively inexpensively.
But a doctor not involved in the research reminded STAT News that this review mostly focuses on the health of the baby, not the mother. Having normal iron levels at the time of delivery can reduce the need for blood transfusions, says Hyagriv Simhan, MD, a professor of maternal and fetal medicine at University of Pittsburgh Medical School.
The American Congress of Obstetricians and Gynecologists also emphasizes iron. They explain that pregnant women need more folic acid and iron than women not creating a tiny human, and prenatal vitamins can ensure that they're getting enough of those two things. But, they add: "A well-rounded diet should supply all of the other vitamins and minerals you need during pregnancy."
Dr. Simhan told STAT he will likely continue to recommend prenatals to his patients because "it's really hard to get a pregnancy-appropriate level of nutrients through diet alone."
As always, ask your doctor … who will probably give you yet another answer in the Age Old Vitamin Debate.