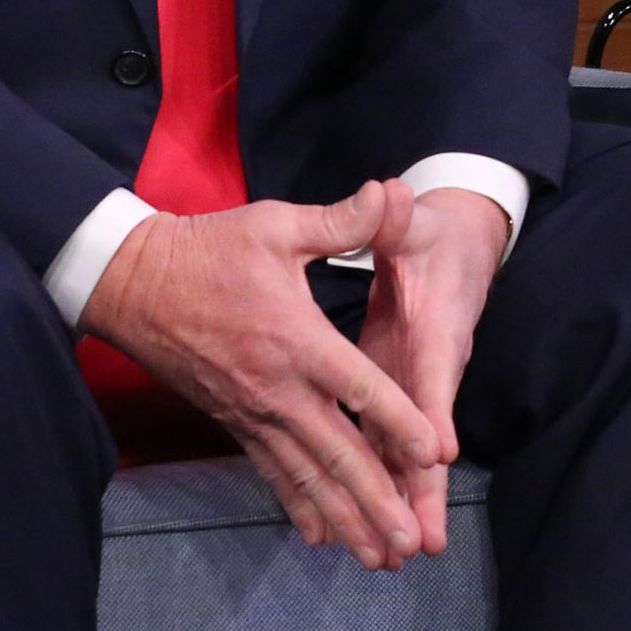 While gazing at an old photo of Donald and Melania Trump posing in their opulent apartment, something suddenly became strikingly clear. No, it's not that little Barron — sitting despondently atop a large toy lion and slightly removed from his parents — looks like he's just realized that not even every miniature toy Escalade limo in the world can buy happiness. It's that Donald Trump often holds his hands in a certain way while he's seated: fingertips and thumbs touching, the space in between forming a triangle.
Is it a power move he read about in a business book years ago? A vague approximation of the Illuminati hand sign? Is he trying to draw attention away from his tiny hands? Is it … is it … a vagina? Whatever it is, he does it constantly. Case in point: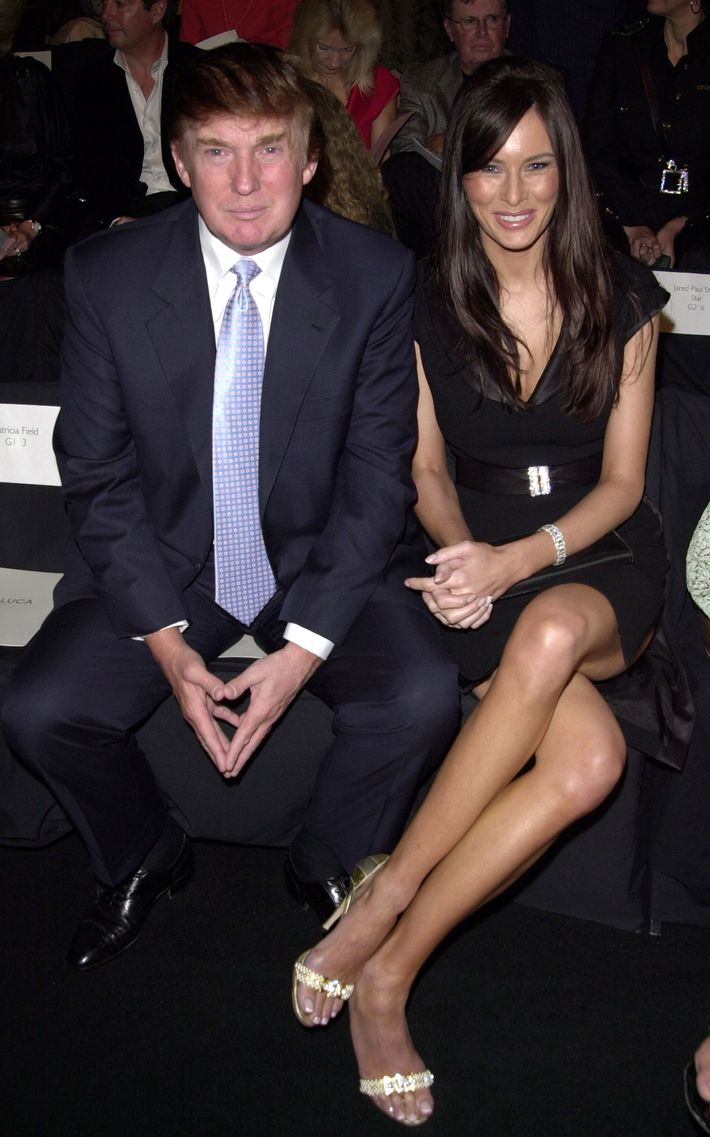 September 2005
Trump laughs it up on the Tonight Show will Jay Leno. His hands are unmoved.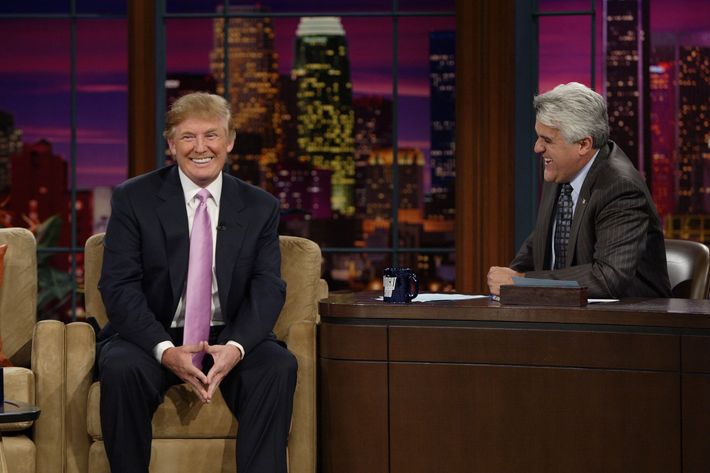 May 2010
Five years later, Trump makes another appearance with Leno. The hands are in the exact same position.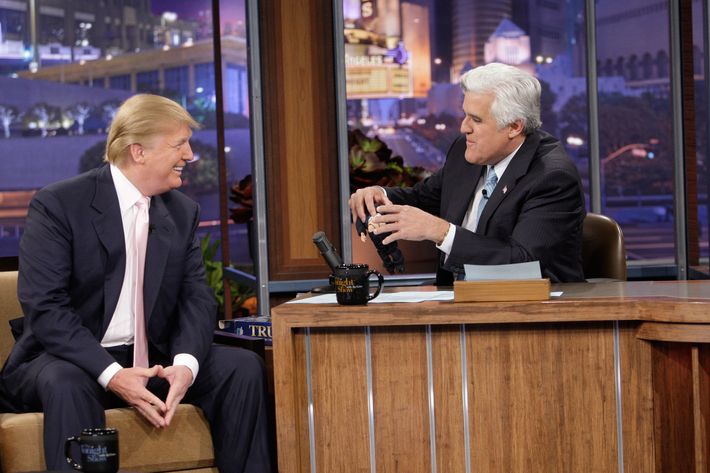 Spring 2007
Melania and Donald enjoy the Oscar de la Renta show at Olympus Fashion Week. So do Trump's hands.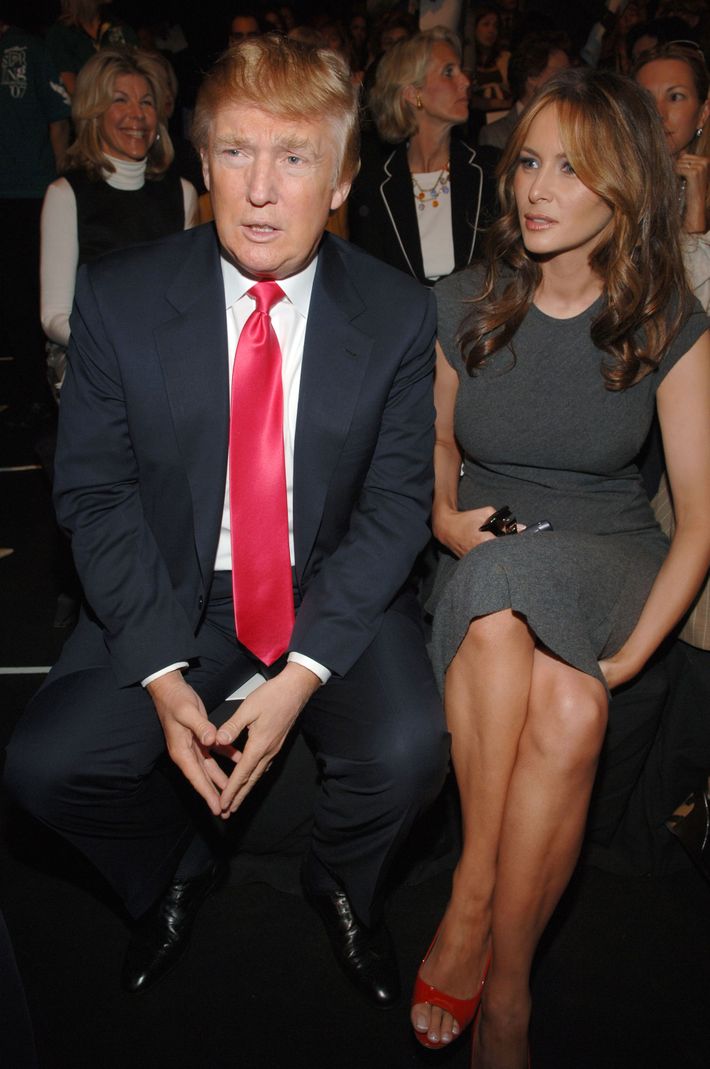 Fall 2007
Melania dresses slightly warmer for the Michael Kors show at Mercedes-Benz Fashion Week. Donald does not wear gloves, all the better for us to see the hands.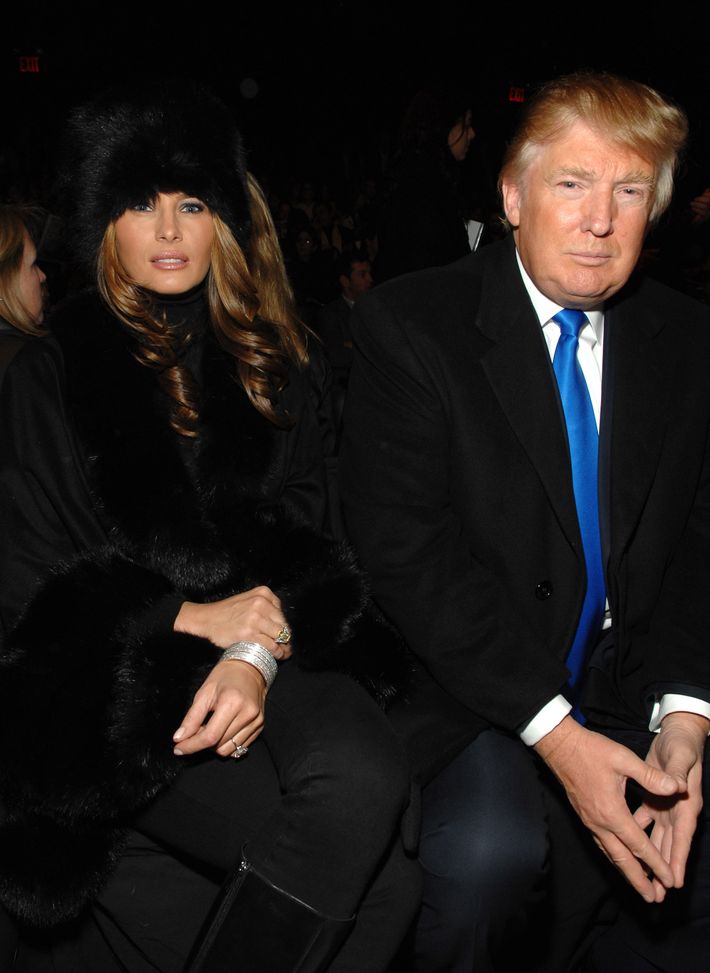 March 2009
A youthful Jimmy Fallon interviews Trump and his hands.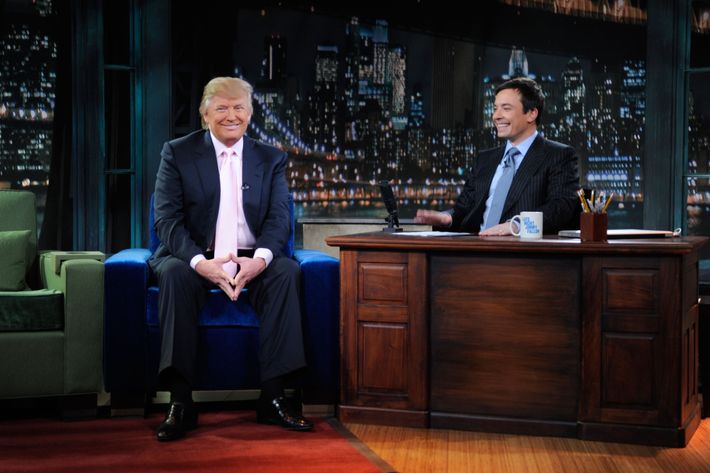 January 2016
A slightly older Jimmy Fallon interviews Trump. Some things change, some stay the same. (The hands.)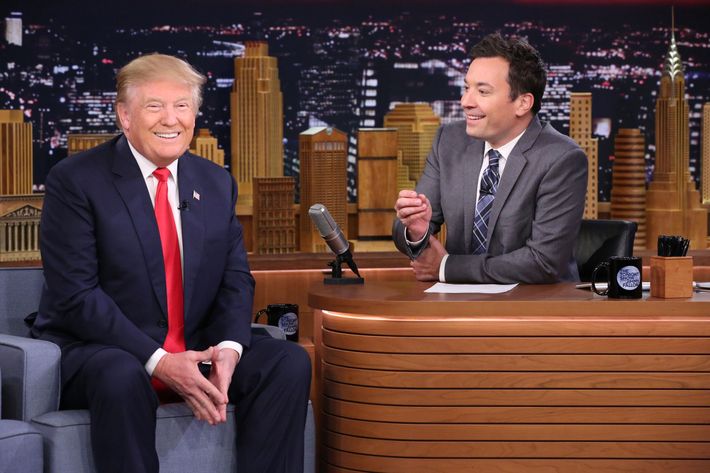 August 2011
Trump brought out the hands for a Good Morning America interview with George Stephanopoulos.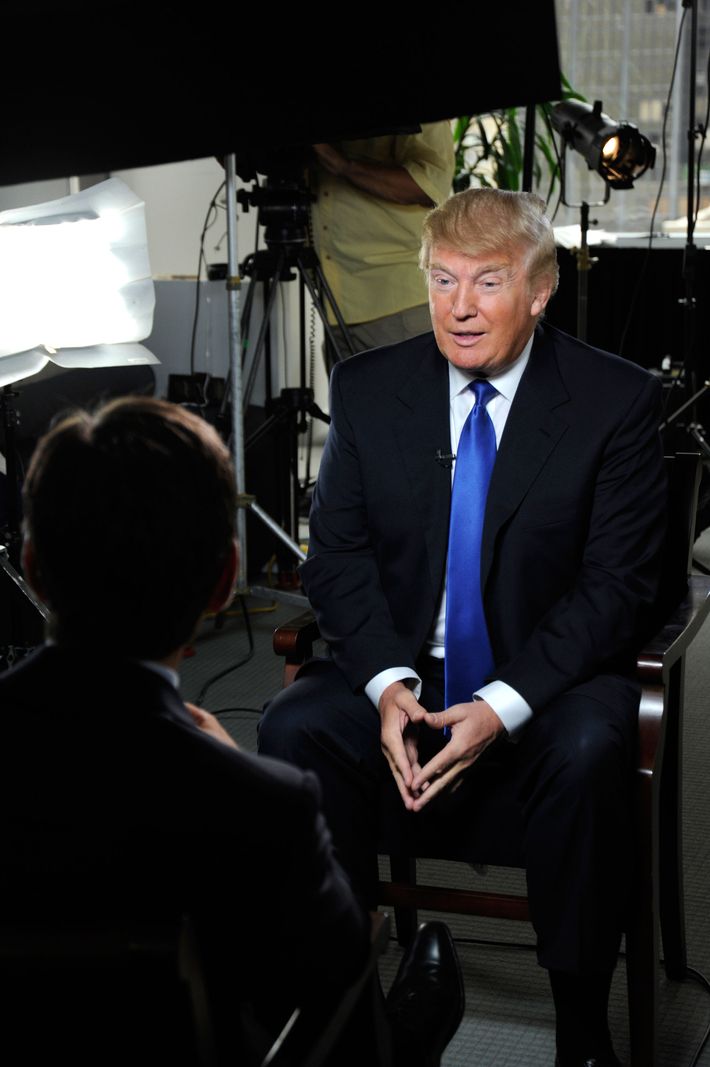 February 2013
Not the hands' best angle!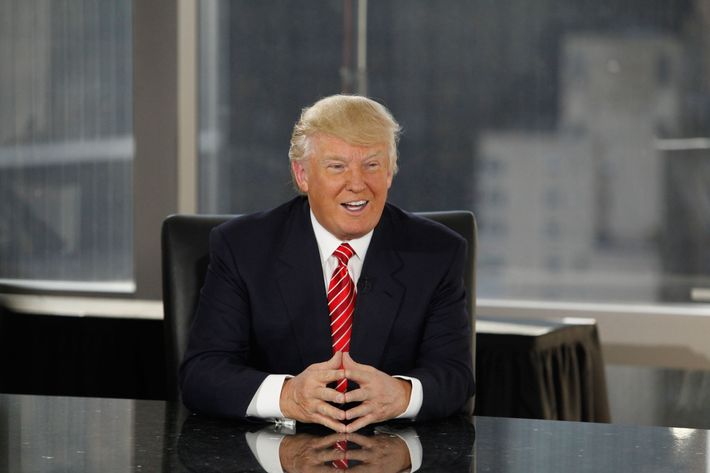 February 2013
On a Today show appearance, Ivanka makes it clear that she has not inherited the hands.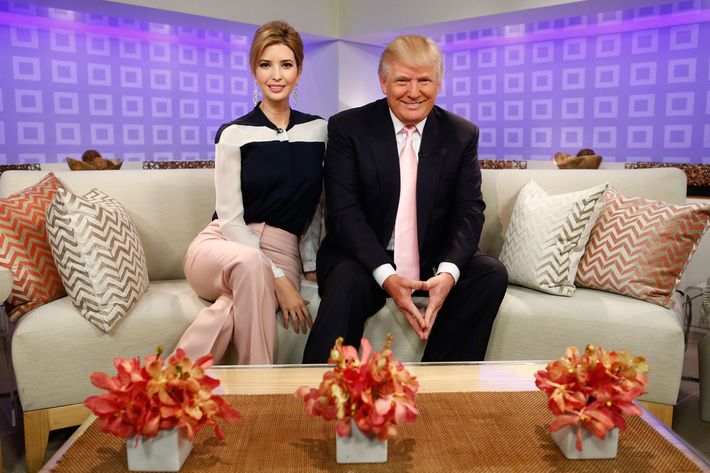 April 2013
Trump isn't doing the hands, likely because he's standing, but he's willing Stephen Baldwin to do the hands with his mind.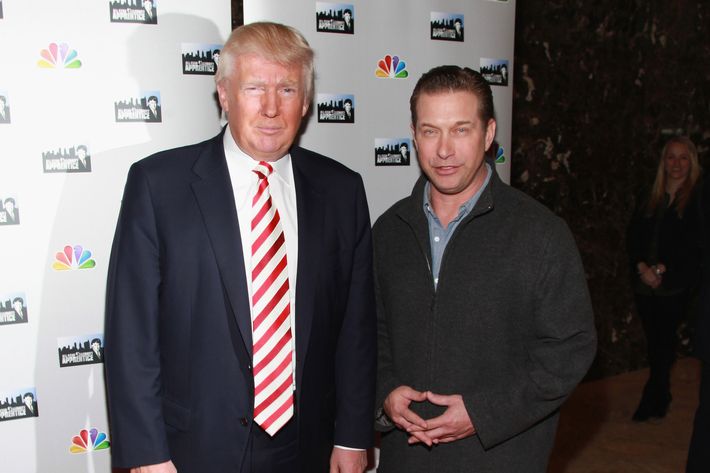 September 2013
Just unveiling a new hotel plan (and his hands).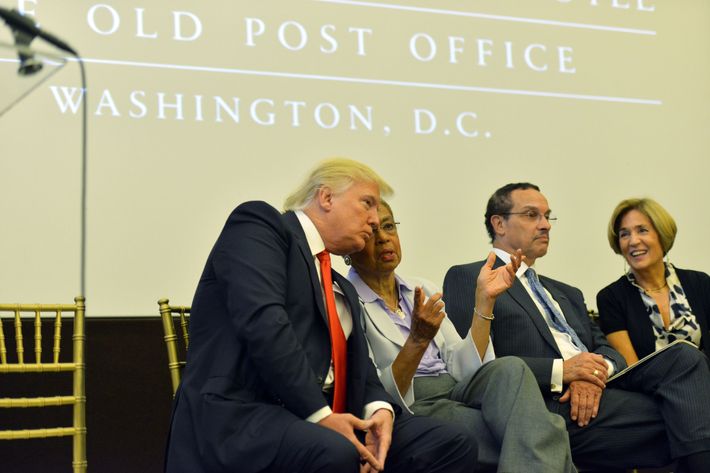 January 2015
Trump spotted making the hands from afar at a Celebrity Apprentice event.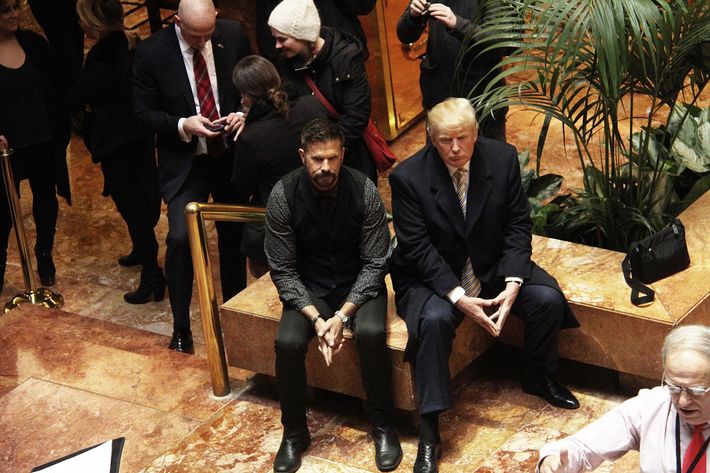 November 2015
Barbara Walters interviews Trump as part of her "10 Most Fascinating People of 2015" series. The hands must be so proud.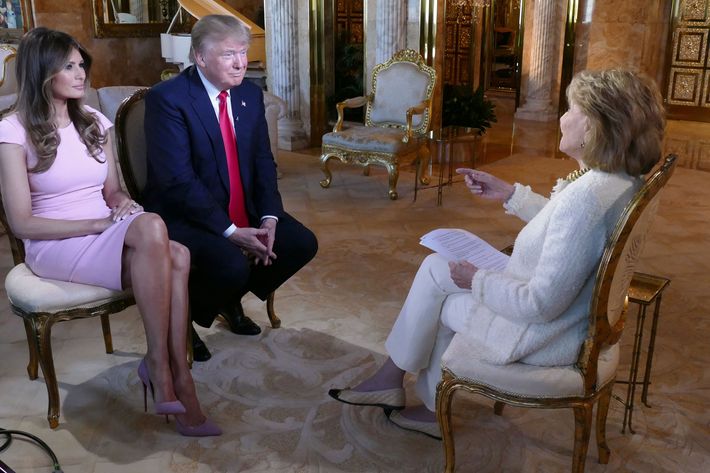 February 2016
A man and his hands ponder America during a Republican town-hall commercial break.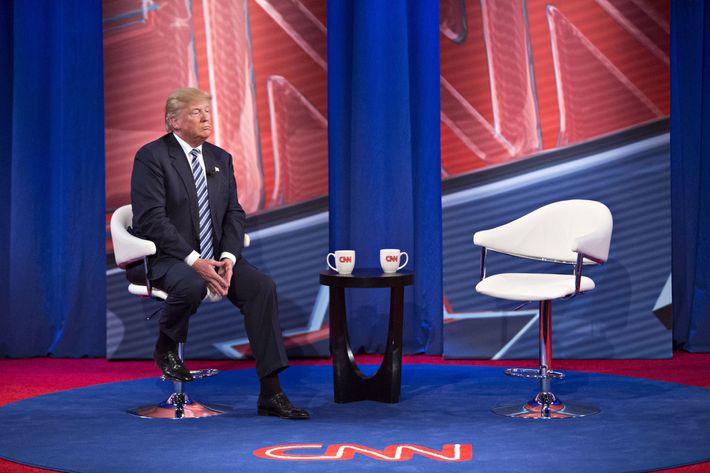 March 2016
The hands make an MSNBC appearance. Chris Matthews appears to be displeased by this.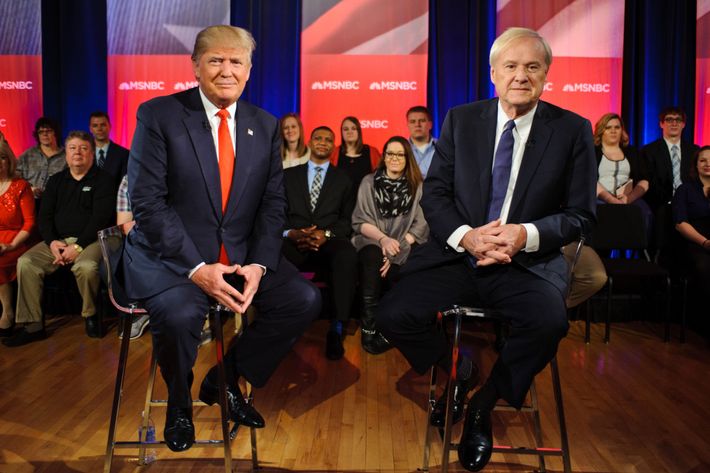 April 2016
During the NBC town hall, Trump demonstrates his ability to hold a microphone while never breaking hand formation.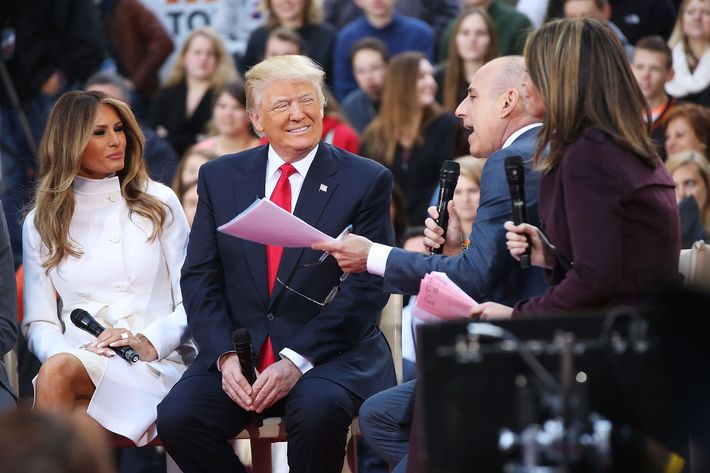 February 2016
A little sneaky under-the-table hand action during a post-Republican-debate interview.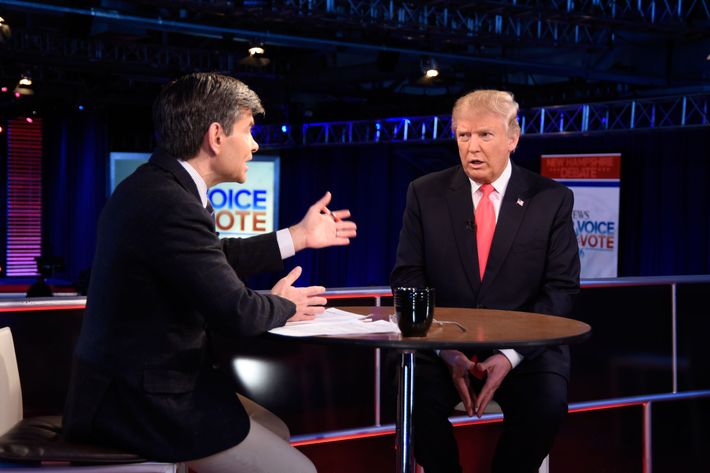 May 2015
The hands hit up Jimmy Kimmel, while looking especially orange.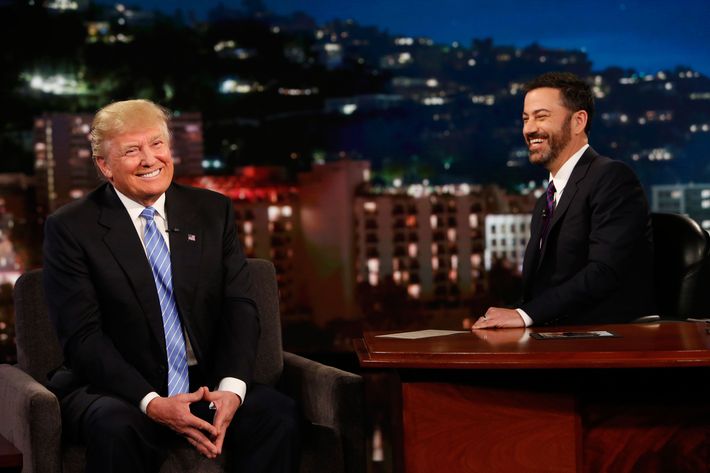 June 2016
Mike Pence has not gotten the hand memo yet.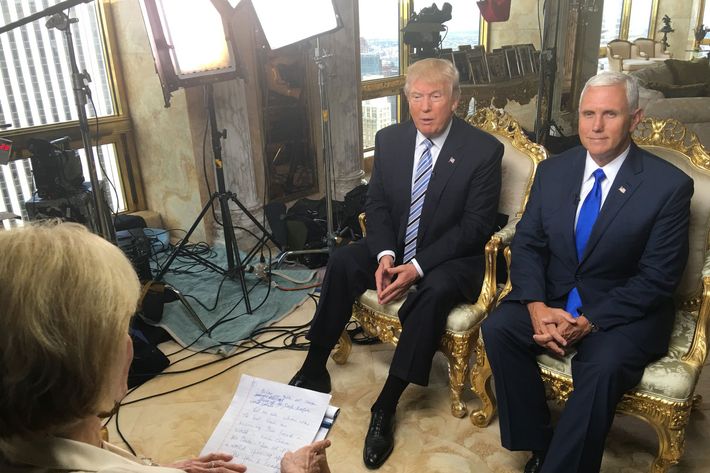 P.S. It's definitely a vagina.