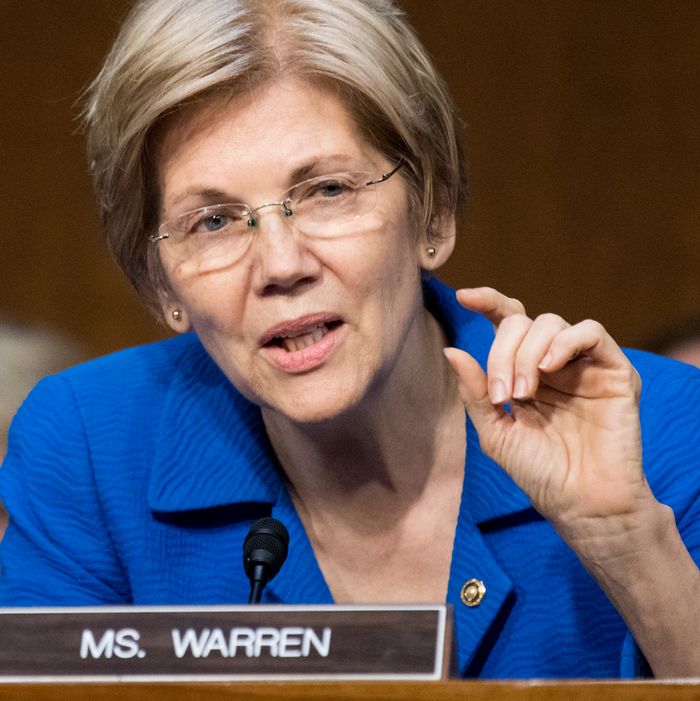 "This big."
Photo: Bill Clark/CQ-Roll Call, Inc.
Is there any politician who's quicker with her Twitter finger than Elizabeth Warren?
The Massachusetts senator has been on a social-media tear since Donald Trump became the presumptive GOP nominee, and yesterday she let loose with both barrels on Trump and his vice-presidential pick, Mike Pence. Sure, Hillary Clinton's memes are funny — "delete your account" is a good zing — but Warren absolutely decimates Trump and the GOP's fear-mongering platform, from their pro-life posturing to their anti-LGBTQ agenda.
Get your popcorn ready for her appearance on Stephen Colbert's live coverage of the Republican National Convention this week, because it's sure to be a doozy.