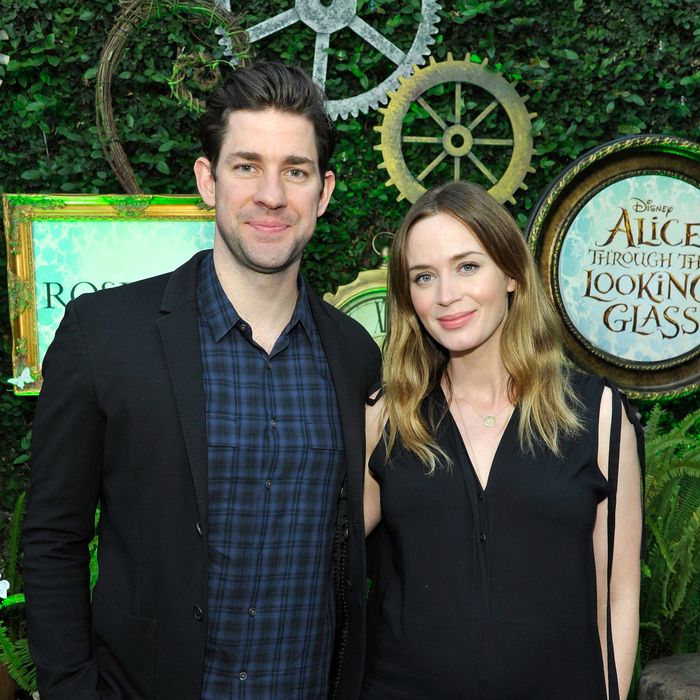 Photo: John Sciulli/2016 Getty Images
John Krasinski had some sweet news to share on the Fourth of July weekend while everyone was out BBQ-ing and watching fireworks.
He and Emily Blunt welcomed Emily, their second baby, two weeks ago.
Krasinski and Blunt married in 2010 and already have another daughter, Hazel, who is two.
Little Hazel, though, has yet to warm up to the idea of having a little sister. Blunt told E! News in April that Hazel wasn't keen on relinquishing her position as the only daughter in the family.
"She's sort of coming around to it," Blunt told E! News. "She sort of dismissed the idea initially and she just responded with, 'Nope.'
"'Nope,' flat out!" Blunt said. "We've bought her every single 'I'm a big sister' book that's out there and she's a bookworm, so she's coming around."