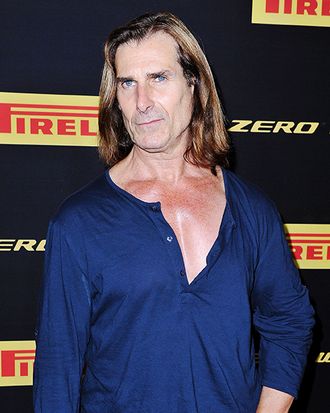 Il Fabio
Photo: Jerod Harris/Getty Images
Fabio, an anthropomorphized slab of beef with excellent hair, recently spoke to noted sex website Today about what he looks for in a woman.
Ready?
I don't like complicated women. I like a simple woman and someone with a beautiful soul. Somebody who makes me laugh, somebody with a great sense of humor.
Hmmmm. It's eerily similar to how he describes his corporate relationship with I Can't Believe It's Not Butter!®. Fabio waxed poetic about the brand, saying:
They're nice, they're easygoing. They're really fun to work with. They're always trying to bring a twist of fantasy into a world where you turn on the news and everything is bad news, bad news. It's tongue in cheek. They don't take themselves too seriously, I don't take myself too seriously, so it's a perfect combination.