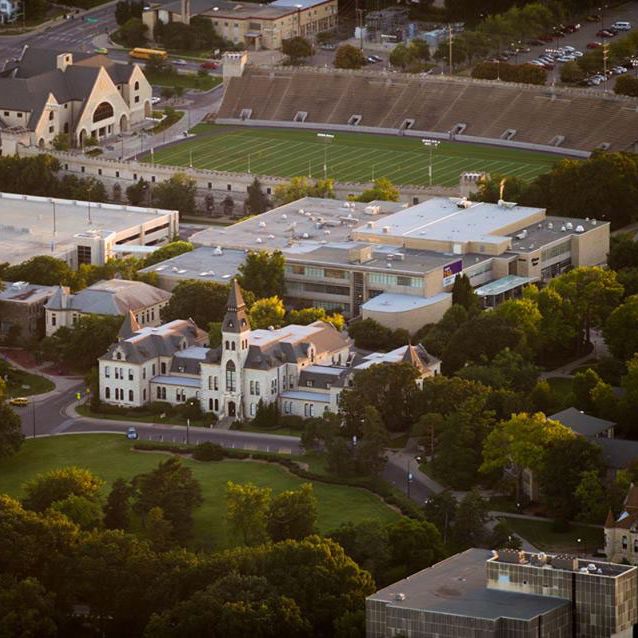 Kansas State University.
Photo: Kansas State University/Facebook
When two students at Kansas State University reported being raped at two separate fraternity houses in 2014 and 2015, the school refused to investigate the allegations because the houses aren't technically part of the university's campus. But the students — Sara Weckhorst and Tessa Farmer — filed federal lawsuits arguing that, by failing to investigate, Kansas State had violated Title IX. And in court documents filed Friday, the U.S. government sided with the victims, calling the school's policy "incorrect."
Kansas State University argued in court that both cases should be dismissed because the school isn't legally responsible for "reports of student-on-student rape at … fraternity houses or events," according to the New York Times. But the government concluded that both cases are valid under Title IX, which prevents discrimination based on sex at government-funded institutions.
"The continuing effects of a student-on-student rape, including the constant fear of exposure to one's assailant, can render a student's educational environment hostile," the government filing says. "Thus, a school must respond to allegations of sexual assault in fraternity activities to determine if a hostile environment exists there or in any other education program or activity."
This isn't the first time the government has stepped in to remind universities that they're responsible for investigating rape allegations even when they happen off-campus. In 2014, the Department of Education clarified, "The fact that the alleged misconduct took place off-campus does not relieve the school of its obligation to investigate the complaint."
In a note to Kansas State officials, Weckhorst expressed incredulity at the school's refusal to take action. "How is it that a fraternity house is off-campus but KSU can charge them with drinking violations but not raping me?" she wrote.