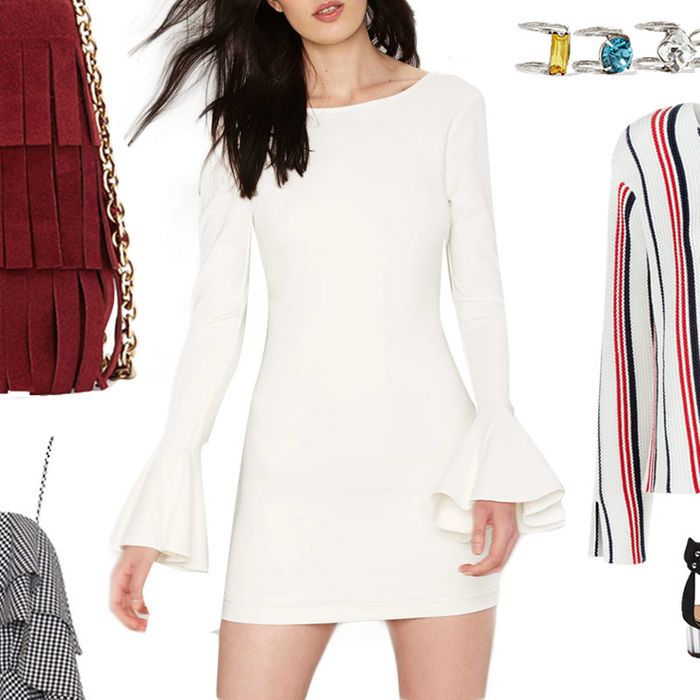 So, you secured a gift for your holiday-weekend hosts. Now it's time to treat yourself. Below, the on-sale Burberry bucket bags and Jacquemus tees that the Cut's associate fashion editor Lindsay Peoples and fashion assistant Indya Brown are lusting after.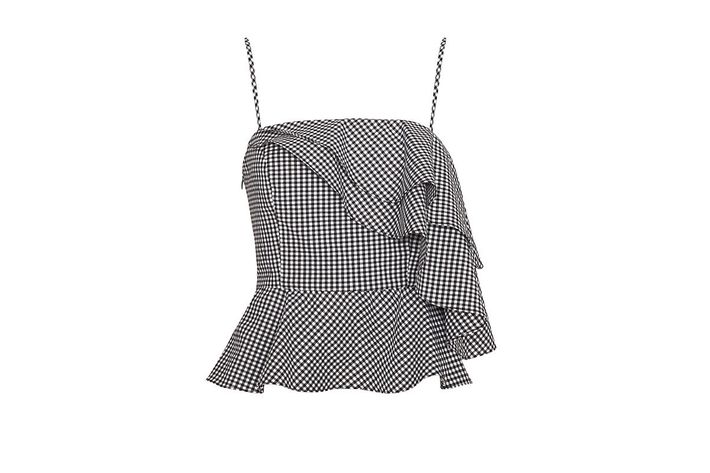 Thebes Gingham Ruffle Top
"I actually just bought this. I'm always searching for tops that look great at work, but that I can also wear on the weekends with jeans. And I love how the ruffles make the classic gingham pattern feel modern." — Lindsay Peoples
Original Price: $198
Sale Price: $119
Buy it from Intermix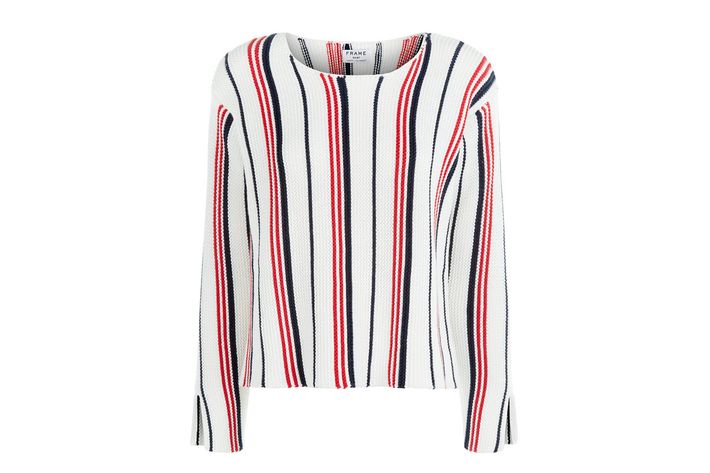 Frame Denim White Cotton Stripe Sweater
"I am always cold, even in the summer. I don't buy many of them, but I like to have a few light summer sweaters in rotation to wear at the office or when I'm going to dinner at night. This Frame Denim sweater seems super versatile."  — L.P.
Original Price: $330
Sale Price: $165
Buy it from Avenue32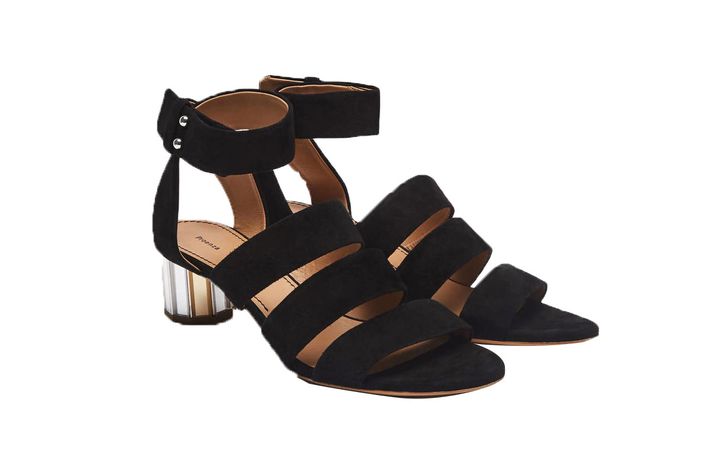 Proenza Schouler Triple-Strap Heel
"This is what I like to call an elevated basic, with its silver sculpted heel and velvet straps. I can't think of an outfit that I couldn't wear these with. (Meanwhile, I obviously have a 'type' when it comes to sandals.)"  — L.P.
Original Price: $995
Sale Price: $398
Buy it from the Line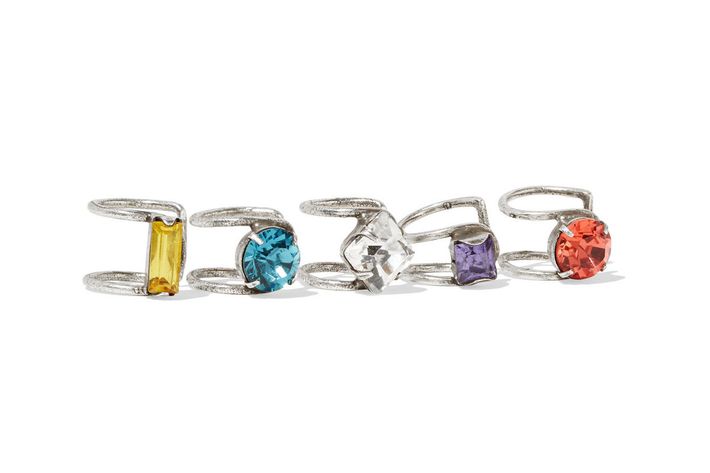 Dannijo Ear Cuffs
"These earrings feel very '90s. And for only $59, you get a great set of five Swarovski-crystal cuffs that you can layer together or wear separately, depending on your mood. I love the bright colors and varying shapes." — L.P.
Original Price: $195
Sale Price: $59
Buy it from Net-a-Porter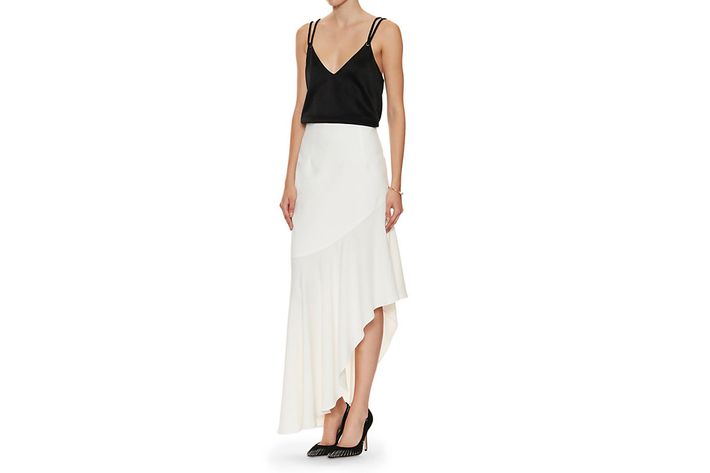 Dover Flounce Midi Skirt
"This is the kind of skirt that you can wear all year long, and repurpose in so many ways." — L.P.
Original Price: $285
Sale Price: $49
Buy it from Intermix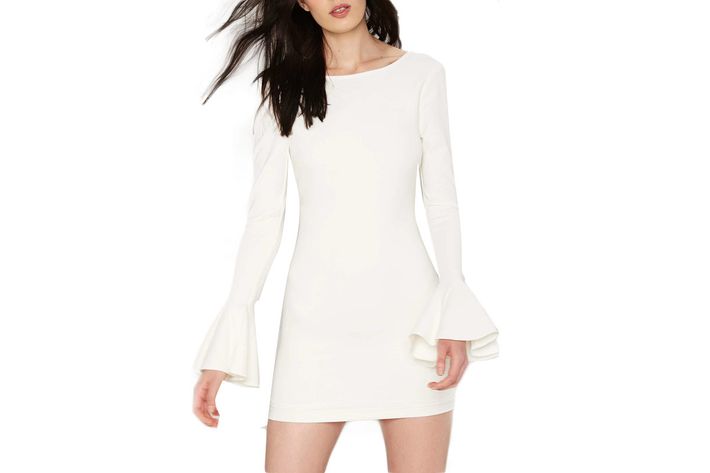 Bell From Heaven Minidress
"This LWD (little white dress) is the summer equivalent of the LBD." — Indya Brown
Original Price: $58
Sale Price: $28
Buy it from Nasty Gal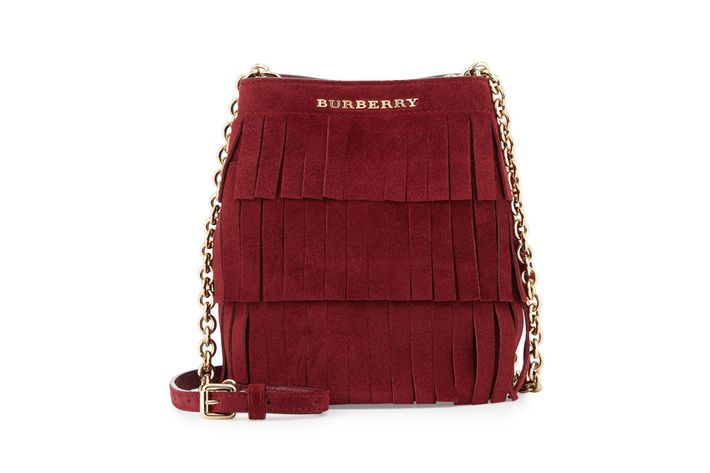 Burberry Baby Bucket Fringed Suede Bag
"It's rare that a treat this adorable makes it on sale. For this momentous occasion, a mini splurge is definitely warranted." — I.B.
Original Price: $895
Sale Price: $537
Buy it from Neiman Marcus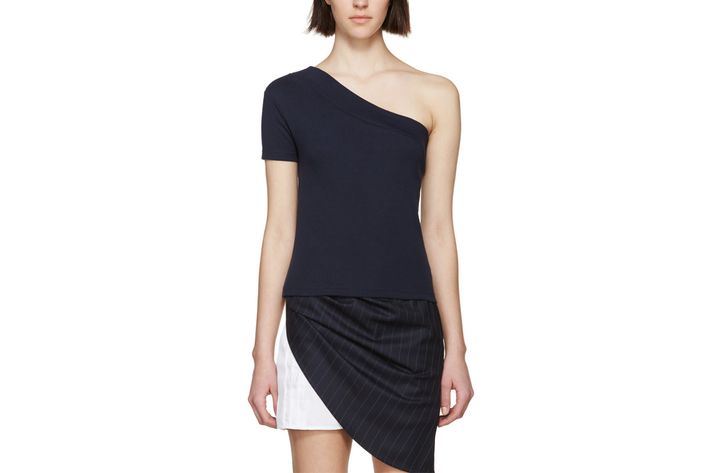 Jacquemus Navy Single Sleeve T-shirt
"I want pretty much anything Jacquemus, so if it's on sale I sort of feel obligated to buy it. The spring collection also feels especially fitting for the Fourth since the entire palette was red, white, and blue." — I.B.
Original Price $115
Sale Price $92
Buy it from Ssense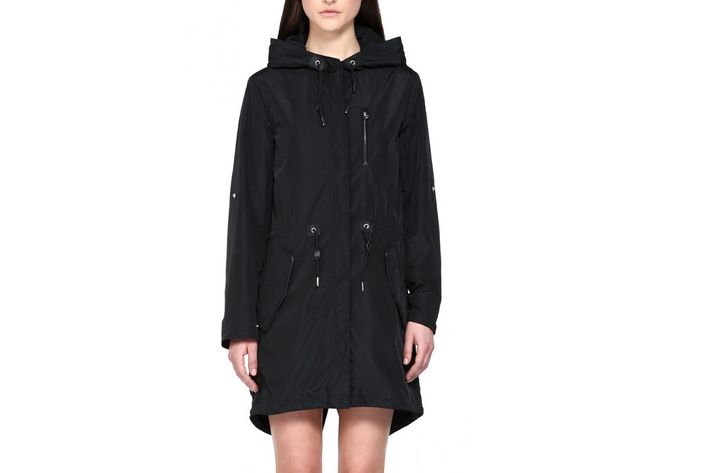 Norma Black Fishtail Parka Raincoat
"The trick to scoring great outerwear without spending your entire salary is to buy off-season. Buy it now on deep discount, and wear it in a few months. You'll be patting yourself on the back in October."  — I.B.
Original Price $350
Sale Price: $210
Buy it from Mackage
*Prices subject to change as sales end.