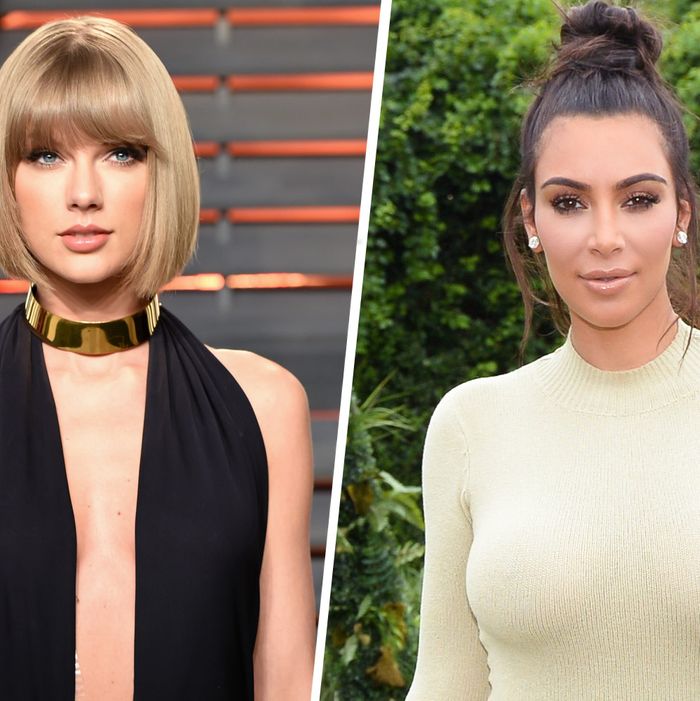 Taylor Swift and Kim Kardashian.
Photo: Billy Farrell/BFA; Joe Schildhorn/BFA
Since Kim Kardashian blew up Taylor Swift's entire PR strategy on Sunday night, members of Swift's "squad" and those who depend on her to make money have rushed to Swift's defense, with varying levels of failure. Selena Gomez urged the public to talk about "something that fucking matters," prompting a Twitter melee that ended with her saying something stupid about the Black Lives Matter movement. Longtime Swift BFF Abigail Anderson offered condescending "prayers" for Kardashian's 3-year-old daughter, North West. Swift's music-video director Joseph Kahn, however, has outdone them all.
He compared Swift to Nicole Brown Simpson, who was viciously murdered in 1994.
Man, this is not helping Taylor Swift at all.