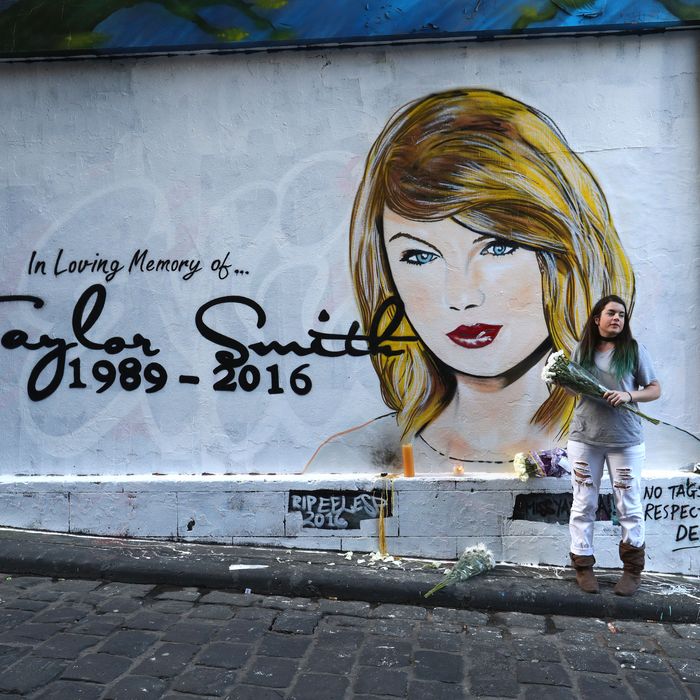 Sad!
Photo: Robert Cianflone/Getty Images
It seems like only yesterday that Taylor Swift was frolicking on a beach in Rhode Island with a British man whose name I can't remember at the present time, but so much has happened since those happier days. Taylor was exposed by the Kardashian-West family for lying, she posted a note response to Instagram, the name of Nicole Brown Simpson was invoked, etc. etc. You know the story.
And now a graffiti artist who goes by the name Lushsux has paid tribute to the great 2016 ethering of Taylor Swift in a touching memorial on a wall in an alley in Melbourne. "In loving memory of … Taylor Smith," the work reads, "1989–2016." Out of respect for the dead, Lushsux asks other artists to not tag the wall, and while the work features an ever-so-slight typo, the artist told Daily Mail Australia that it was an "unintentional mistake." To us, it is a good joke.
May Taylor Smith live on in our hearts, our memories, and our dreams. We promise to never forget her.