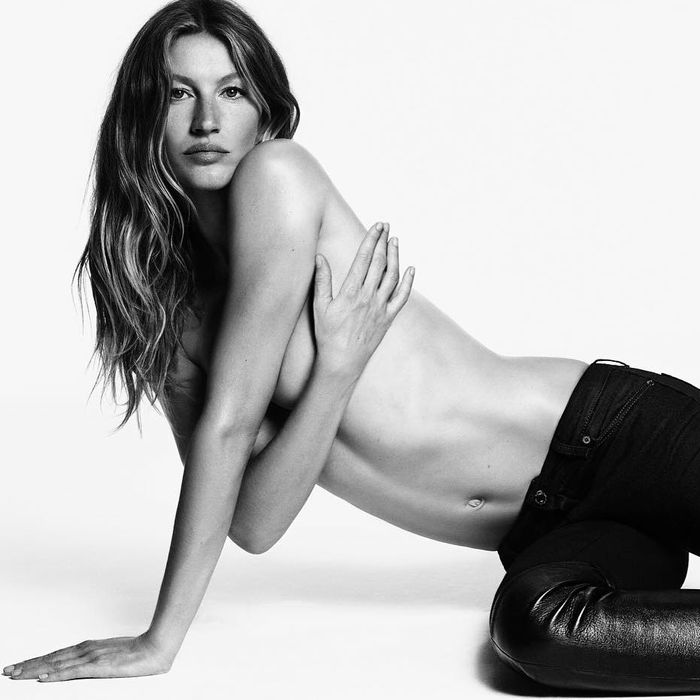 Photo: Givenchy/Instagram
Gisele Bündchen is the star of the new Givenchy Jeans campaign, alongside a taller, even more smouldering Robb Stark-look-alike named Cauã Reymond. Givenchy, Gisele, and photographers Luigi and Iango all released photos from the campaign on Instagram on Friday.
The first photo is of Gisele sitting on Cauã's shoulders, with a large black bar covering her nipples. As we all know, the Instagram deities are enraged by female areolae.
The second is of Gisele by herself, covering her breasts while contemplating what her next $700 book will be about. Or perhaps she is thinking about how delicious raw lasagna is.
Givenchy released a trickle of photos over the past week that hinted at Gisele's role in the campaign, but the identity of the supermodel was kept under wraps until creative director Riccardo Tisci posted the first pic yesterday. Hey, Tom Brady can't be the only one in the household bringing home the organic bacon. Just kidding, they would never eat bacon.