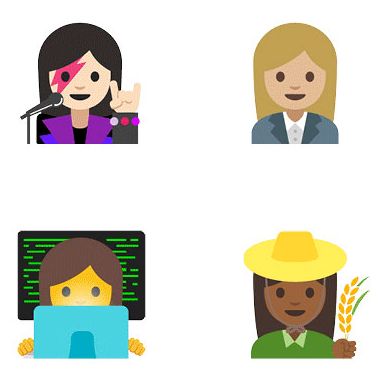 In recent years, Google's emoji have morphed from incredibly crude and pixelated masterpieces (R.I.P. you beautiful scuttling crab) to smooth icons that more closely resemble the ones on your iPhone. And on Wednesday, the company announced another modern makeover for their emoji: more representation of women working various careers.
In a blog post titled "Promoting gender equality through emoji" (hmmmm, sure, emoji will do it), Google unveiled 11 new professional emoji for future versions of Android — including tiny coders, doctors, farmers, and welders — that would be available in both male and female versions and in a variety of skin tones. Thirty-three preexisting emoji will also be made available in both male and female versions. Unicode, who designed the emoji, had previously faced criticism for relegating female emoji to roles like "dancer" and "lady getting her hair cut."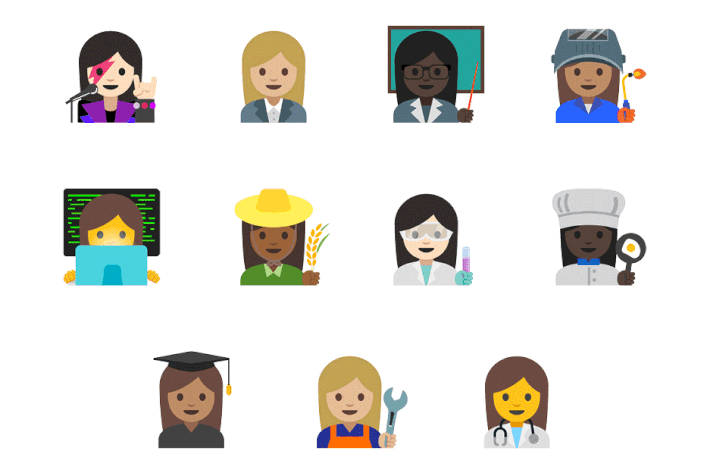 While they're at it, can they bring back the scuttling crab?