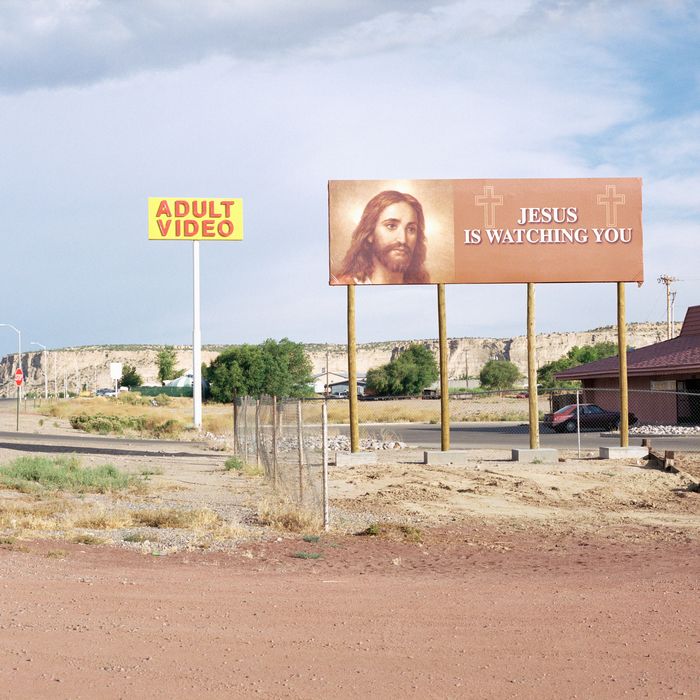 This week, the Republican Party has officially added the "public health crisis" of porn to its official platform. Pornography is "destroying the life of millions," the amendment reads. The GOP encourages states to continue fighting the "public menace" of sex videos, and Mary Forrester, the delegate who proposed the amendment, said that it's in the interest of the nation's children. "It's such an insidious epidemic and there are no rules for our children," she said in an interview. "It seems to be for young people, they do not have the discernment and so they become addicted before they have the maturity to understand the consequences."
It also seems, if you consider the research on the subject, that "porn addiction" says more about a person's religious background and less about the intrinsic properties of seeing two people have sex. It's a common pastime; reportedly, 36 percent (!) of internet content is porn and 25 percent of internet searches are for porn. But is pornography, or as sex researchers like to call it, "visual sexual stimuli," inherently bad or addictive?
"It's certainly the case that the people who think it's bad, it's bad for them," says sex researcher Nicole Prause, who's the principal investigator at the Sexual Psychophysiology and Affective Neuroscience Lab, in Los Angeles. "The actual inherent 'badness' there's very little evidence for. Those who identify with no religious orientation or are agnostic don't have porn addiction. The label and shaming has grown out of religious values and beliefs in the culture."
Prause was the co-author on a 2014 review of "pornography addiction" research, in which she and two co-authors found that the theory and research suffered from "poor experimental designs, limited methodological rigor, and lack of model specification," or being consistent about which variables contribute to an analysis. It would be more useful, they reasoned, if people who reported themselves as having "addictive" behavior were understood through the lenses of gender, sensation-seeking, and libido, with conflicts created by religiosity. Also in 2014, a study of over 500 undergraduates and adults found that religiosity and moral disapproval were the best predictors of perceived addiction to pornography, even when the actual use of pornography was controlled for.
This year, The Journal of Treatment & Prevention came out with a special issue titled "Sexual Addiction & Compulsivity," with a bunch of research around the notion of religiosity and pornography: One study found that people who identified as religious viewed less sexual content and felt bad about it when they did; a sample of 713 U.S. adults found that "higher certainty in God's existence was associated with higher levels of perceived addiction"; and a study of 1,070 undergrads found that religiousness was associated with moral disapproval of pornography and perceived addiction to it.
And quite intriguingly, from that same journal issue, an archival analysis of the content of Christianity Today, the magazine whose cause is "beautiful orthodoxy," found that since its founding, in 1956, to 2014, the discussion of pornography has gone from referring to it as sinful to seeing it as addictive. The magazine, says Idaho State University sociologist Jeremy Thomas, has "communicated messages about pornography that have made it more likely for evangelicals to perceive themselves as being addicted to pornography." There's an important lesson here: People interpret their worlds through the messages that are given to them. So if you're taught that pornography is addictive, there's a good chance that you'll identify as being addicted to it. Even if, for someone who isn't religious, it's not.