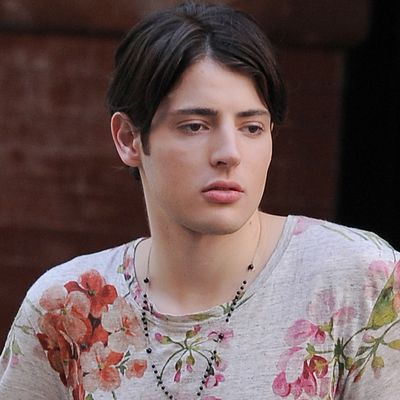 Harry Brant.
Photo: Getty Images
Twenty-year-old socialite, bolero-lover, and highlighter enthusiast Harry Brant was arrested and charged with larceny, illegal possession, and interfering with an officer, reports the Stamford Advocate. On July 20, the son of billionaire Peter Brant and supermodel Stephanie Seymour refused to pay a $27.85 fare to Stamford Taxi, choosing instead to take off running out of the cab.
When officers apprehended him, he initially refused to put his hands behind his back, yelling "No! No!" After he was handcuffed and searched, they found "a baggie containing a white substance that later tested positive for narcotics" (you get three guesses).
This news comes a few months after his brother, Peter Brant II, was arrested at JFK Airport for drunkenly assaulting a Port Authority cop.