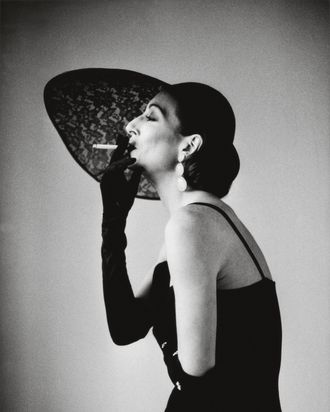 Anjelica Huston, photographed by Alice Springs in 1983.
Photo: Alice Springs/June Newton and the Helmut Newton Estate
You may know June Newton by her photographic pseudonym, Alice Springs, or by her maiden name June Brunell, under which she worked as an actress. You may also know her as the 93-year-old widow of renowned fashion photographer Helmut Newton. The couple shot photographs throughout their 56-year marriage, often of each other, and captured some of the same subjects (Anjelica Huston, Karl Lagerfield, and Catherine Deneuve). They maintained a stark contrast in style — Helmut capturing the drama of high fashion, June taking a softer, more nuanced approach.
The book Helmut Newton and Alice Springs: Us and Them, out this month from Taschen, re-releases a stunning 1999 collection of their photographs, revealing an intimate glimpse of their life together in an elite, alluring world of late-20th-century fashion. It is organized into two distinct sections: "us" (the Newtons' portraits of themselves and each other), and "them" (their overlapping subjects). From private shots of Alice Newton hanging laundry to a playful snap of Helmut wearing stilettos, the selection balances both artists' publicized works with a glimpse into their close relationship.
Click ahead to see Anjelica Huston, a chuckling Helmut among bleach-blonde models, and the ultimate mirror selfie.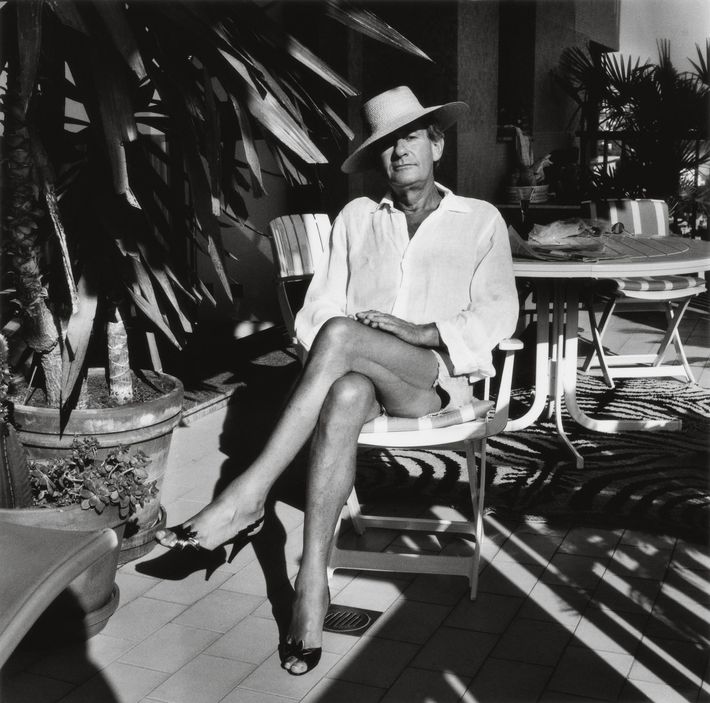 Helmut in stilettos in Monte Carlo, 1987.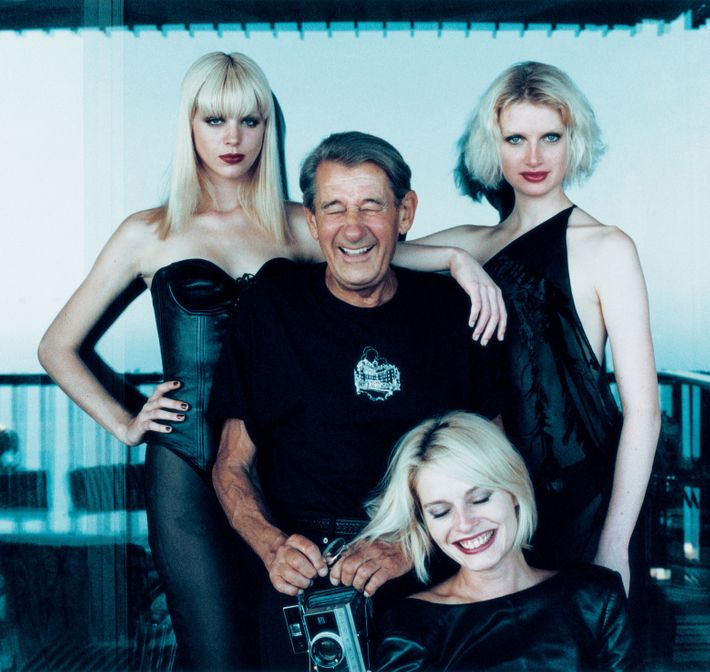 Helmut with models in Monte Carlo, August 1997.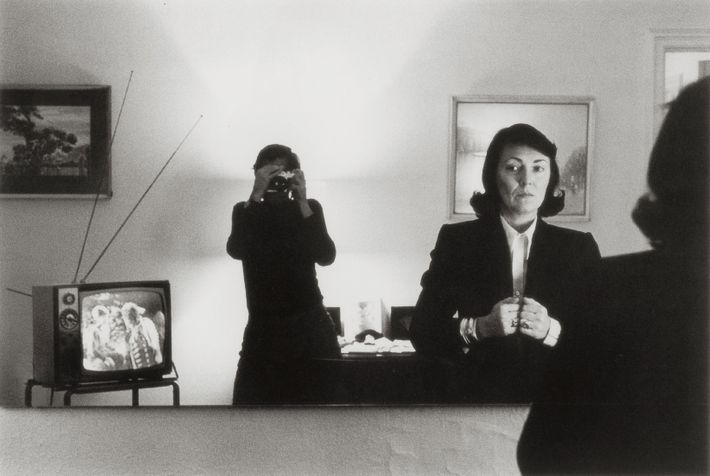 Hotel Volney, New York, 1982.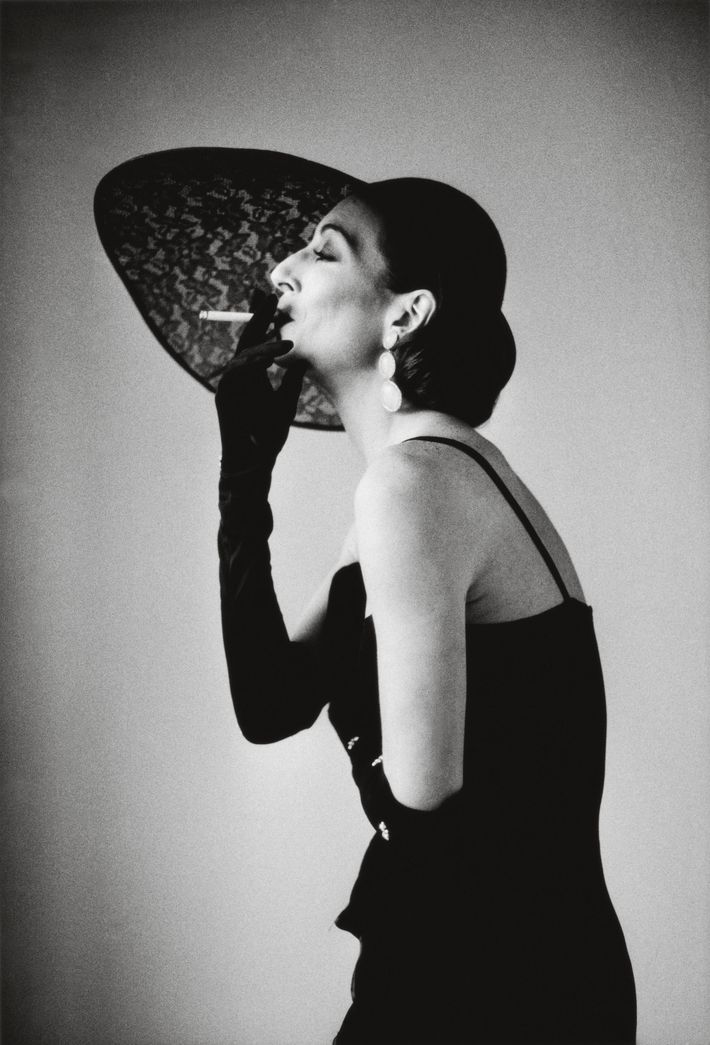 Anjelica Huston, photographed by Alice Springs in 1983.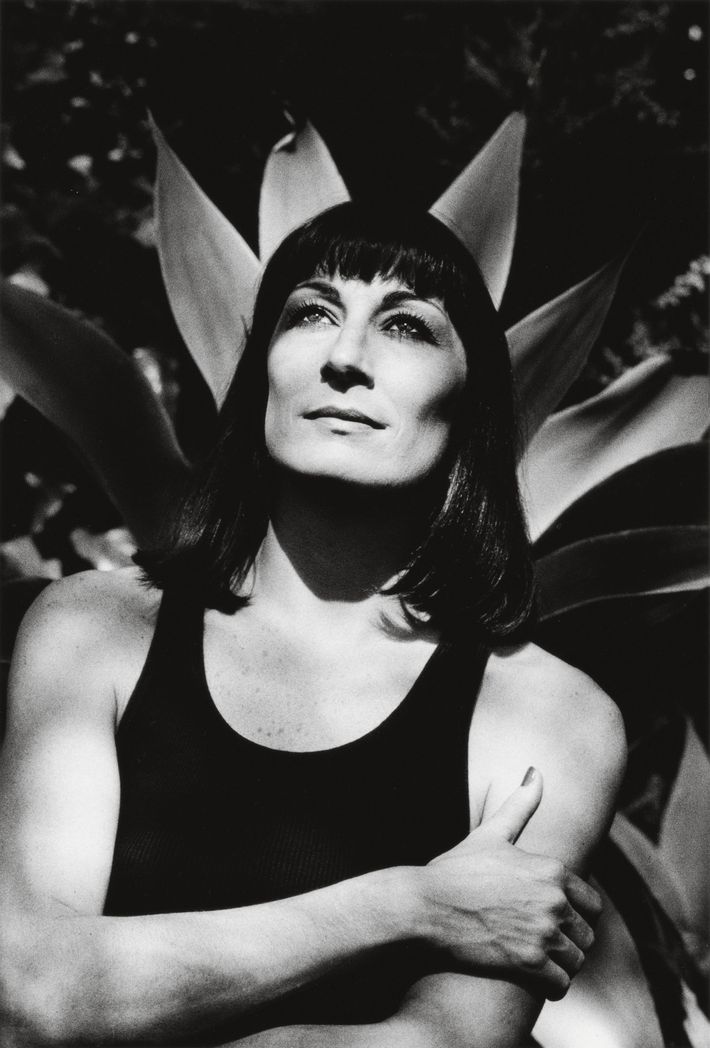 Anjelica Huston, as photographed by Helmut Newton in Los Angeles in 1986.