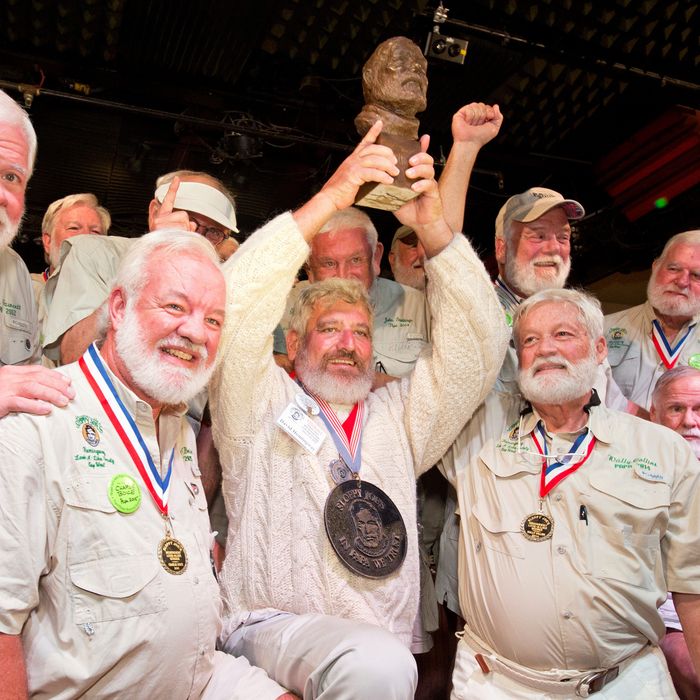 A whole lotta Hemingways.
Photo: Reuters
At the annual "Papa" Hemingway Look-Alike Contest, which entered its 36th year this year, a man named Dave Hemingway took the trophy for person who looks most like the deceased writer Ernest Hemingway. They share no relation. What a world!
While many would suggest that one Hemingway is probably enough Hemingways, the contest in Key West, Florida, attracted 140 contestants this year. The winner said a white beard and a rosy face are not the only things that he shares in common with the author of books that one guy always lists in his OKCupid profile — he also likes to drink and fish. "And I like women. I like having a good time. I do feel like Ernest because I'm in the town he lived in so many years."
Michael Groover, husband of disgraced TV personality Paula Deen, has entered the contest every year for six years. He took a spot in the top five this year, but apparently it still pays to be a Hemingway (no relation). Better luck next year, Groover.