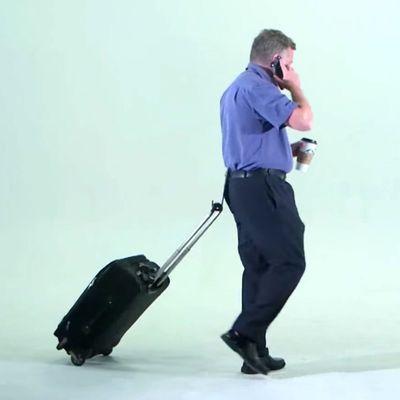 It's 2016, and everyone can pretty much agree that the world is going to hell in a handbasket. And now, to add insult to injury, a new product has hit the market that allows you to pull your rolling suitcase around using only your butt. Yes, I repeat: The butt suitcase is a thing now.
Robert Lian, a pilot, invented My Hitch after he wanted an option for hands-free travel — not realizing that it may bring back haunting memories of the time your parents made you use a rolling backpack in the sixth grade after they read a study that suggested regular backpacks were bad for your back (I shall carry this pain forever, Mom and Dad).
You know what? I have no will left in me to fight back against this crazy thing. The butt suitcase is here to stay, and there's nothing we can do about it.