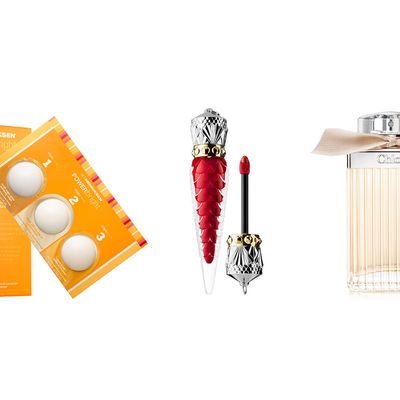 July is a fun month to experiment with beauty: You're (hopefully) visiting exciting places, venturing outside more, and holding court at a barbecue or two. As you arrive at these summer haunts, why not slap on something fun to get the conversation started? Christian Louboutin's Loubilaque lip lacquers, a luxurious upgrade to lip gloss, is a great place to start. Or Chloé's dreamy, light floral scent, which promises to evoke at least one "What are you wearing?" from someone nearby. They're both available in exciting new iterations at Sephora this month. Scroll down for both and more in the best buys at Sephora right now.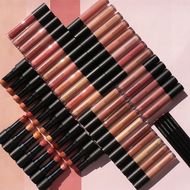 bareMinerals Gen Nude Collection, $16 to $20
BareMinerals recognizes a lucrative trend when it sees one, so the brand decided to double down on nude lipwear with the Gen Nude collection. With 60 shades in four finishes, there's a nude for everyone, from liquid matte lip color to moisturizing lipsticks that deposit a light wash of color. And don't forget about the liners and glosses, too. They round out the ambitiously brown collection.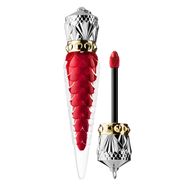 Christian Louboutin Loubilaque Lip Lacquer, $85
Like everything that emerges from the Louboutin factory of pretty things, Loubilaque is a work of art. The gloopy lip gloss (or is it a shiny liquid lipstick?) is not for the faint of heart. For one, it is very pigmented and very shiny. Louboutin describes the "lip lacquer" as transformative, and it did indeed appear to transform the size of my lips, though maybe because the formula is just so thick. Even if the eight shades aren't really your bag, you have to admit that the packaging is so beautiful you could almost frame it. Almost.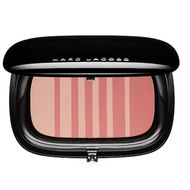 Marc Jacobs Air Blush Soft Glow Duo, $42
Here's something to consider if you're all thumbs when it comes to blush. The Air Blush Soft Glow Duo is a dance of two different blush shades blended together in a single powder compact. The result is a foolproof flush that looks believably natural. In five duos to choose from, there's a pretty pink, a dusty rose, and a deep mauve, among others. None are fiercely pigmented, so go ahead and have at it. It's impossible to mess this one up.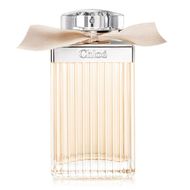 Chloé Eau de Parfum, $180
Chloé's classic peony scent is hardly new, but its enormous 4.2-ounce option is. For the Chloé diehard, this is a really good deal. Consider this: One ounce of the eau de parfum hovers over a $75 price point, while the limited-edition 4.2-ounce retails for $180, saving you nearly 50 percent. Just hurry: Once the megabottles sell out, they're gone for good.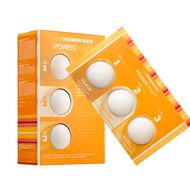 Ole Henriksen Power Bright, $55
Ole Henriksen's vitamin C serum is already one of the top sellers at Sephora, so it makes sense that the brand would once again expand on its hallmark line. The latest is a mélange of skin brighteners in a spa kit that sloughs away uneven skin tones and reduces dullness. The first step in the kit includes a gentle scrub that yields slippery, smooth skin. A 25 percent vitamin C peel is what makes the second step particularly helpful with dullness, and the final step, a solid cleanser laced with oils, ushers a softness to skin that lasts all day (or night). Perfectly portioned in individual pods, the high-vitamin-C kit is dummy-proof but not ideal for sensitive skin.