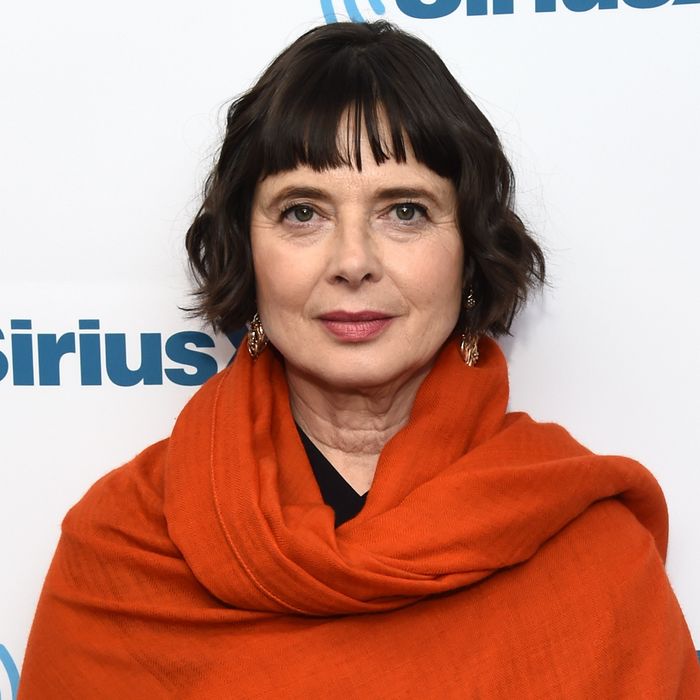 Photo: Ilya S. Savenok/Getty Images
It's been 20 years since Isabella Rossellini was fired from her gig as the face of Lancôme, but the Blue Velvet actress and model seems to harbor no hard feelings. In fact, the cosmetics company rehired Rossellini earlier this year to be the company's muse and spokesperson of a certain age.
Rossellini's mother, the legendary actress Ingrid Bergman, had warned her that acting roles would disappear during middle age, but that work would pick back up again once she hit 60. "You are not young enough to play the young girl, but you are also not old enough to play the matriarch, the witch, or grandmother. So there is a period of 15 years where you're in limbo and they don't know how to hire you," she told The Guardian's Sali Hughes.
Rossellini hasn't quite returned to Hollywood; she had a part in last year's Joy and has an ongoing role in the Hulu series Shut Eye, but she seems pretty happy to continue working on her organic farm and whelping dogs, in addition to pursuing her own funky film projects.
As Hughes quipped, Rossellini is a "dog doula," to which the actress replied, "Exactly! They send me pregnant mamas, they have the puppies, then I keep them for two months and distribute them to all the volunteers for guide-dog training."
Sounds a lot more fun and only slightly messier than walking the red carpet.