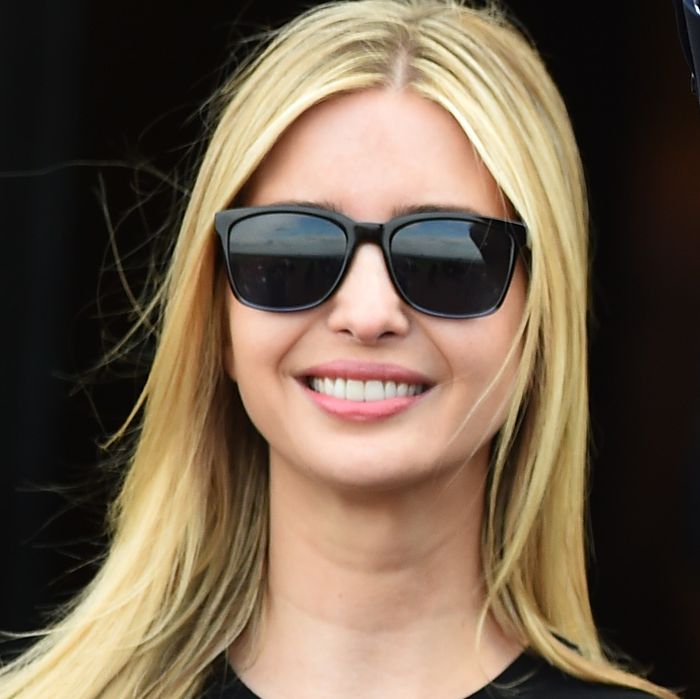 Insert Sylvia Plath quote here.
Photo: Jeff J Mitchell/2016 Getty Images
Ivanka Trump, whose father Donald once suggested that he would date her if they weren't already related, went to bat for her dear old daddy in the Sunday Times of London.
The fashion mogul, whose scarves are classified as fire risks and who has been sued numerous times for stealing shoe designs, declared, "My father is a feminist. He's a big reason I am the woman I am today. People talk about gender equality. He has lived it, he has employed women at the highest levels of the Trump Organization for decades, so I think it's a great testament to how capable he thinks women are and has shown that his whole life."
Then Trump added, presumably with a straight face, "He always told me and showed me that I could do anything I set my mind to if I married vision and passion with work ethic. He's also surrounded me with strong female role models who have done just that since I was a little girl."
Donald Trump has a 40-year history of being creepy to women, although right now his white supremacist vibes are, well, trumping his female trouble. Trump's candidacy offers a smorgasbord of terrors to choose from, but tweeting a picture of Hillary Clinton with a Star of David and $100 bills on the same day that Elie Wiesel shuffled off this mortal coil will be hard to top.