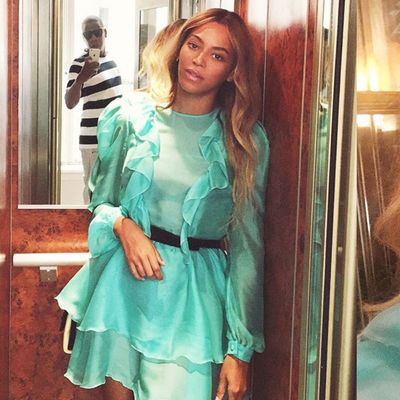 Photo: Courtesy of Instagram/beylite
Though Beyonce is notoriously secretive about her personal life, the Beyhive works in mysterious ways, always seeming to get the best behind-the-scenes images of Queen Bey. Here's a new one posted by Beylite, which was taken by Jay-Z in an elevator during a trip to Paris.
From the reflection in the mirror, we see Jay-Z working hard for his Queen to get just the right angle, proving that he is not only her biggest fan but also an excellent Instagram husband.