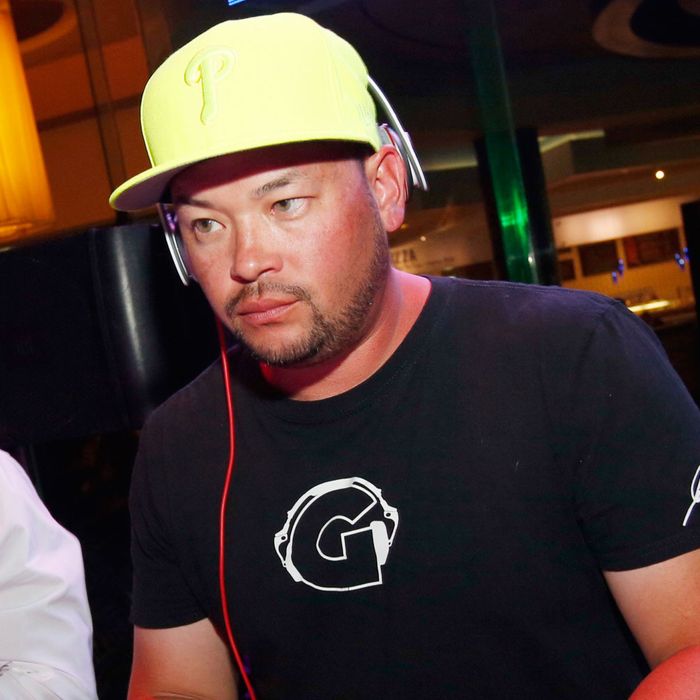 Farewell.
Photo: Tom Briglia/Getty Images
Yesterday, we brought you news that Jon Gosselin — one-time patriarch of Jon & Kate Plus 8 — had found a new calling as a T.G.I. Friday's cook and sometimes-DJ. Today, we regret to inform you that he will no longer spin sick beats and prepare mozzarella sticks.
As Gosselin explained to Dallas radio station 103.7, "I'm not going to work there anymore because now the trust and the teamwork is gone. Now someone took a picture of me and sold it … Now I gotta leave a job I was passionate about."
Everything is fleeting, hug the ones you love.