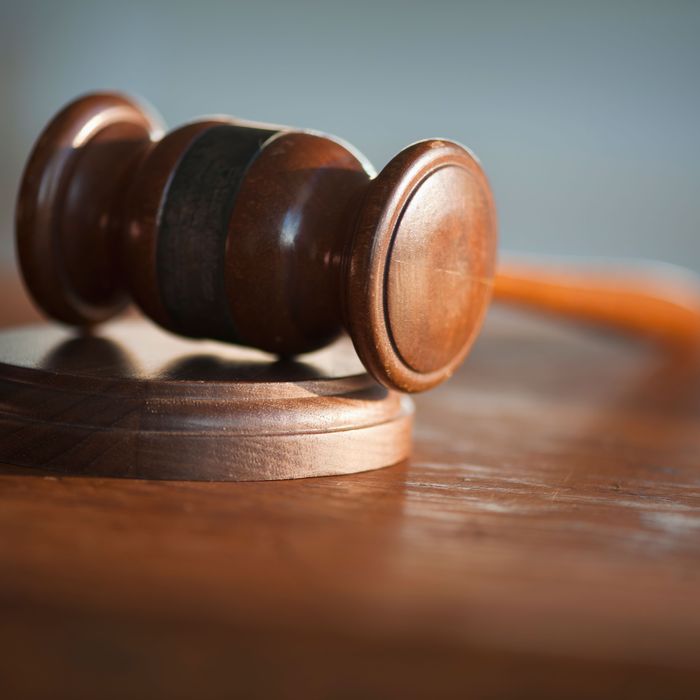 Judge Robin Camp berated a sexual assault victim during a trial.
Photo: Tetra Images/Getty Images
Canadian Federal Court Justice Robin Camp, who was investigated for making insensitive comments during a sexual-assault trial, would like to keep his job, please.
Camp oversaw the trial of Alexander Scott Wagar, who was accused of raping a 19-year-old woman in a bathroom sink during a house party. During the trial, Camp continually and mistakenly referred to the woman as "the accused" and asked her, "Why couldn't you just keep your knees together?" and, "Why didn't you just sink your bottom down into the basin so he couldn't penetrate you?", according to the Canadian Broadcasting Corporation.
Unsurprisingly, the Canadian Judicial Council was inundated with complaints after Camp's remarks went public, and it conducted a formal inquiry into Camp's practices. Camp underwent training and counseling, "with a view to interrogating his beliefs and improving his understanding of the law, the social context of sexual violence, and the psychological impact of sexual assault." He now says that counseling has made him a better, more empathetic person, and that because of his change of heart, he should be allowed to remain on the bench.
"He now understands that some of his prior thinking was infected with stereotypical beliefs and discredited myths," reads a note of response filed with the CJC. "He believes his training, counselling and this process as a whole have left him better equipped to judge cases with the empathy, wisdom and sensitivity to social context to which all judges aspire."