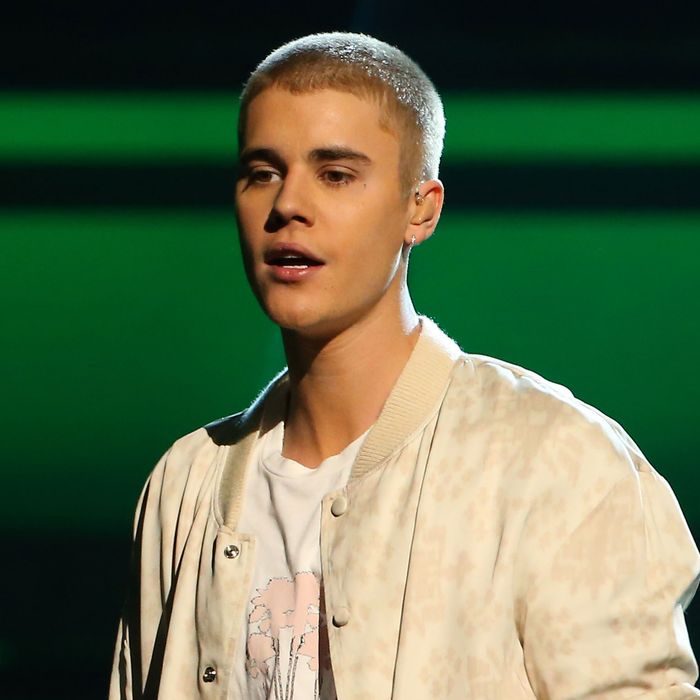 Justin Bieber.
Photo: JB Lacroix/Getty Images
Justin Bieber appears to have taken a break from the demanding work of playing Pokémon Go to enjoy a little relaxation time at the spa.

Per "Page Six," Justin presumably Googled "self-care," had a revelation, then hit up the Aire Ancient Baths in Tribeca on Tuesday for some Justin time:

Around 3 p.m., a spy said Bieber was at the spa — "next to one of the pools getting massaged by two very large, strong men," and he was "moaning for all to hear."
Uh, and so what? What else is there to do at the spa than let everyone know exactly how much you're enjoying your very expensive treatments?