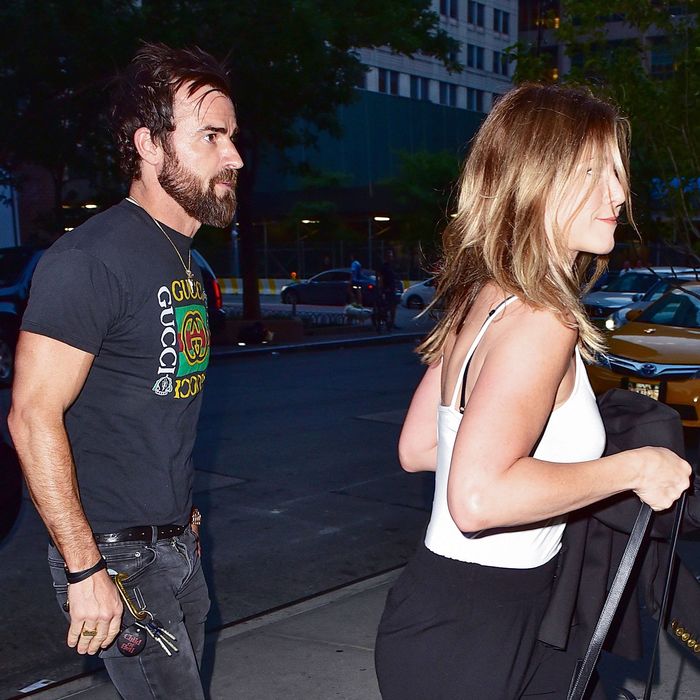 A blogger and her husband
Photo: James Devaney/Getty Images
On Tuesday, Jennifer Aniston took to the Huffington Post to write a scathing article that addressed her recent pregnancy rumors, as well as general tabloid treatment of female celebrities. On Wednesday, as the natural order of the universe dictates, her husband Justin Theroux shared the article on social media.
Theroux posted a photo of Aniston to Instagram with the caption "#wcw Here's just one reason why. http://m.huffpost.com/us/entry/us_57855586e4b03fc3ee4e626f #gogirl."
It was a nice gesture, but what Justin failed to realize was that Instagram captions don't link out. Let this be a valuable lesson to all significant others of writers: Stick to Twitter and Facebook when dutifully sharing your partner's work.