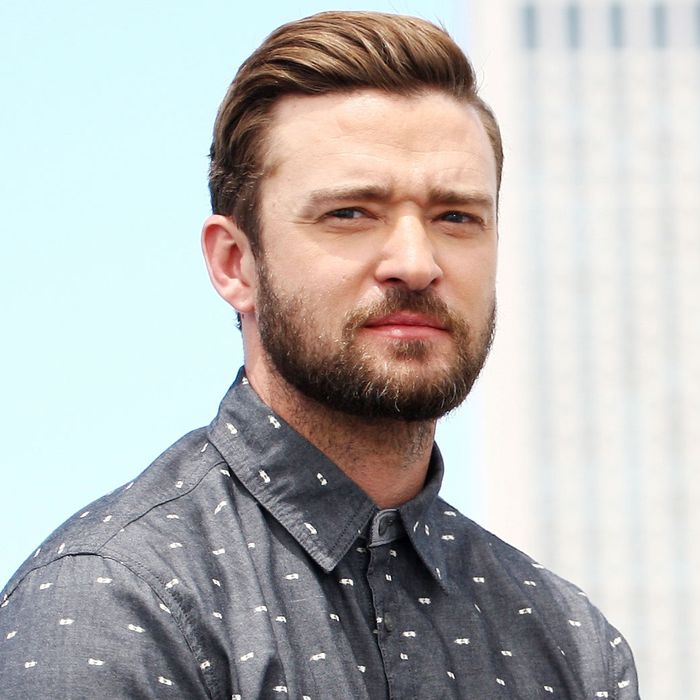 Justin Timberlake.
Photo: Tommaso Boddi/Getty Images
What do we know about Justin Timberlake? He wrote a smash hit for Dreamworks' Trolls. He once described golf as his "getaway." He seems sort of rude. And on Saturday, according to various gossip outlets, he was "slapped" by a fan at a celebrity golf tournament in Lake Tahoe.
Or was he? TMZ has video of the incredible incident, which you should watch right now.
Would we call that a slap? Or a light touch from a friend? BRO, WHY WOULD YOU DO THAT?
According to TMZ, "Tournament reps saw it as a minor incident, and Justin – who didn't have a mark on him – didn't want to press charges."
That's gracious. The alleged slapper did wind up getting arrested later on, however, for disorderly conduct.
Justin Timberlake continued the celebrity golf tournament in peace, performing a set of choreographed dance moves for the crowd members who did not touch him.