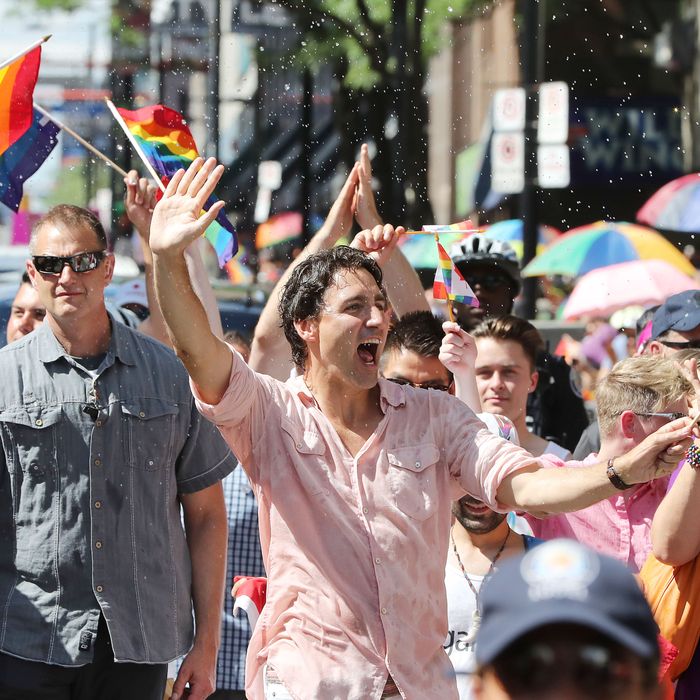 Photo: Steve Russell/Getty Images
This weekend, as Nigel Farage and Donald Trump were busy pissing all over their respective democracies, Justin Trudeau became the first Canadian prime minister to march in a Gay Pride Parade. The handsome head of state walked alongside a gay Syrian refugee, posed for selfies, and sang along to Lady Gaga's "Born This Way" at a church service in Toronto's Gay Village, all while looking as blissed out as Leonardo DiCaprio on a summer Friday. Progress has never looked better!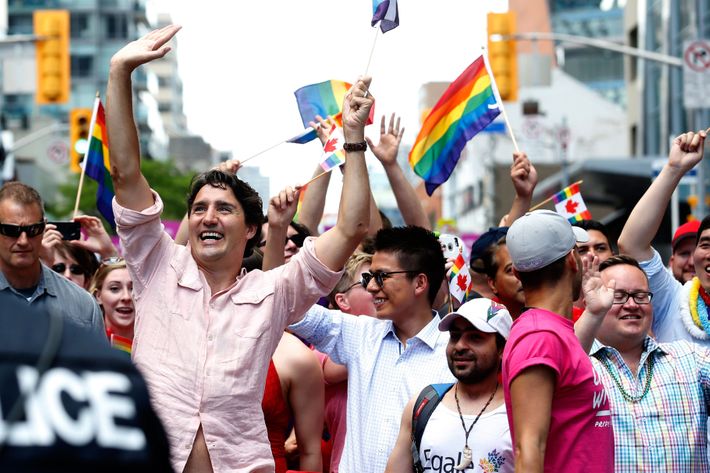 Raising the roof.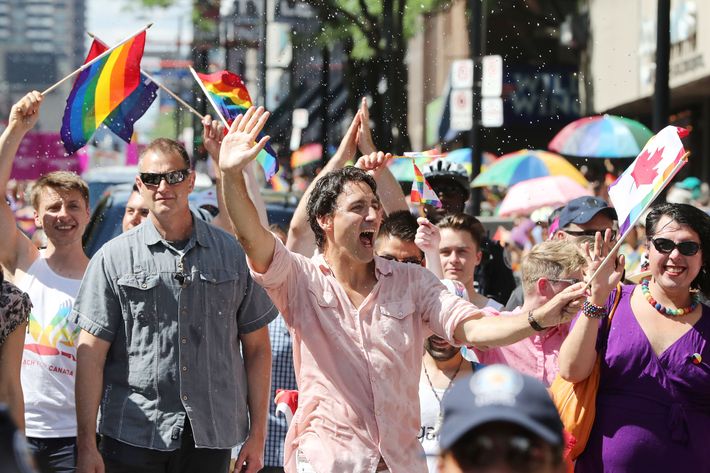 Confetti, wheeeeee.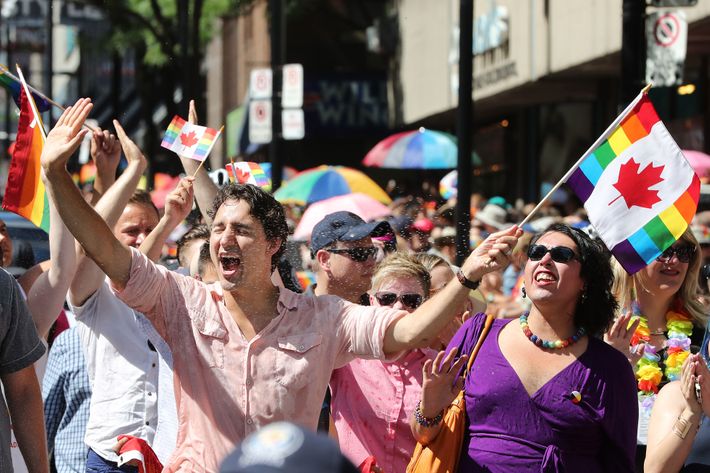 A little spritz in the face never hurt anyone.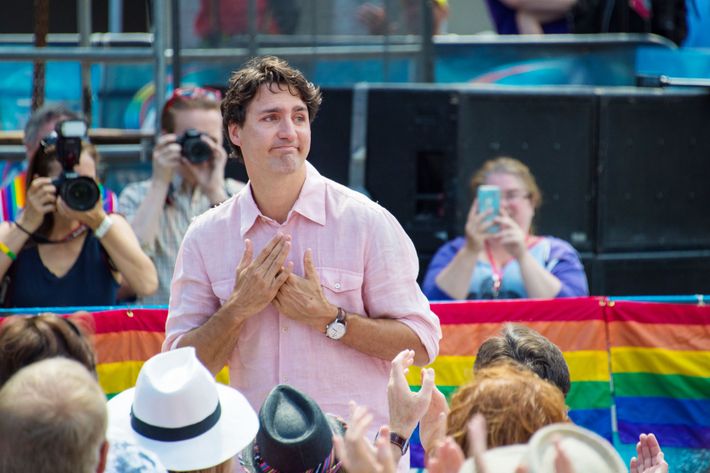 So bashful.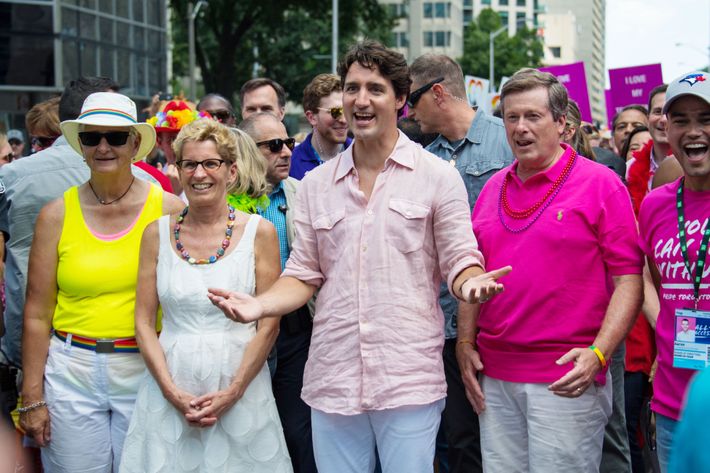 Stop it!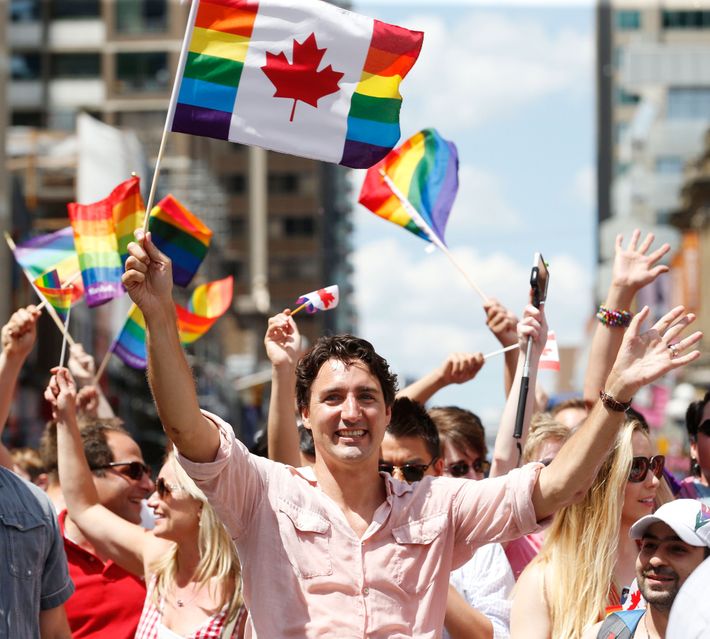 Happiest man alive.