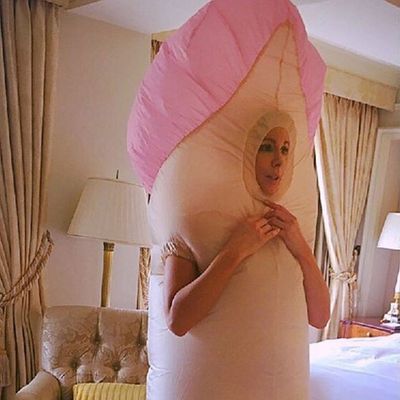 Beware, Kate Beckinsale!
Photo: Courtesy of Instagram/katebeckinsale
Over the weekend, people drove themselves insane playing Pokémon Go, traveling to every corner of the charted world to chase and capture the tiny, animated creatures and deploy them in battles against each other. But while much of the foot traffic was concentrated in and around New York City, across the country in Los Angeles, a wild and rare Pokmon emerged:
Yes, the elusive "Buldgeasaur," otherwise known as actress Kate Beckinsale, made an appearance in what looks like a gilded hotel suite. Gingerly she held her hands to her throat, the expression on her face unguarded, seeming blissfully unaware of the camera before her. Beware, Kate Beckinsale — the masses are afoot.