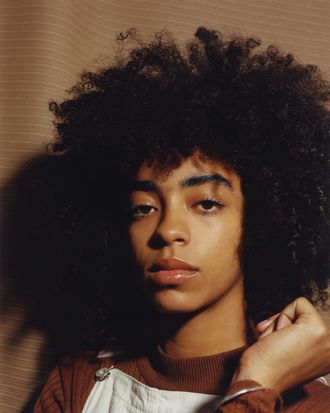 Kelsey Lu has seen things. You can hear the 26-year-old singer's resilience on her ethereal EP Church: It's a name loaded with history for someone who grew up Jehovah's Witness, calling her place of worship a Kingdom Hall. "I remember this particular church I stepped into," Lu said on a call from London. "The ceilings were vaulted and really high, there was a woman screaming and crying and the way her mourning kind of took over this space kind of erupted — it erupted my body." That kind of wailing haunts the six new tracks, which were recorded and performed in the space her family reserved for funerals. Traces of Lu's musical inspirations — from Joni Mitchell to Etta James — are audible, too.
Before she was working with people like Kelela, Empress Of, and Blood Orange, Lu was an 18-year-old who ran away from home to study cello. Stripping and drug dealing let her work her way through music school. "You just have to experience things," she said, reflecting on her hustling days. "The environments have changed throughout, but it's led me to me."
After moving to New York, she supported herself with freelance modeling gigs — although she never signed with an agency, she landed work for brands like & Other Stories. She says the strict rules she grew up with have helped shape her unique style and confidence: "There were limitations, which I think in turn pushed me to be even more creative and have my own sense of style within the boundaries that were cast." (She remembers not being allowed to go out in a skort as a kid, but insisting on doing things like dressing monochrome.) Today, her fuzzy armpits might give off a natural empowered vibe, but Lu wouldn't call them a statement. "That's like a grain of salt on the beaches of feminism and activism," she said. "Sure, you can say that plays a part, but really it's about a sense of freedom in itself."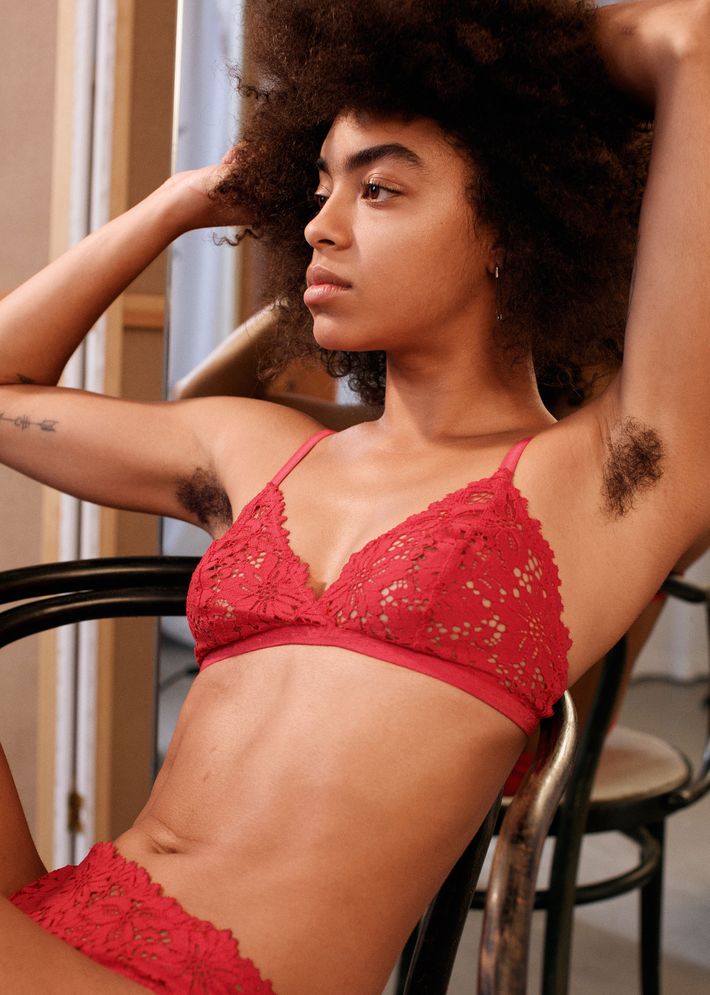 Modeling gave Lu an up-close look at the way racism plays out in the fashion and entertainment worlds, where diversity can mean little more than tokenism. When she saw other women who looked like her at castings, she'd think, "Oh well, it's gonna be me or you, girl, because they can't pick both of us," she remembers. "It's like that. They sprinkle in the little bits of flavor so they can say they're doing something progressive."
She tries to bring more weight to the issues that arise in her own work. "I was really shocked by the history," she said of the research that went into her Western-styled video for the single "Dreams." She learned that the term "cowboy" arose when black men and boys worked as cattle herders — it had "spawned from a place of talking down," only to catch on later as a trend, she explained, "which I think is so funny." The resulting video, shot in Joshua Tree, suggests the possibility of strength and freedom found in isolation.
"I've definitely grown in my awareness of myself," she said. "I'm happy to be alive. I feel very lucky to be doing the things that I'm doing right now, [as] a woman and a woman of color. I can't not think about it. I feel very blessed right now."