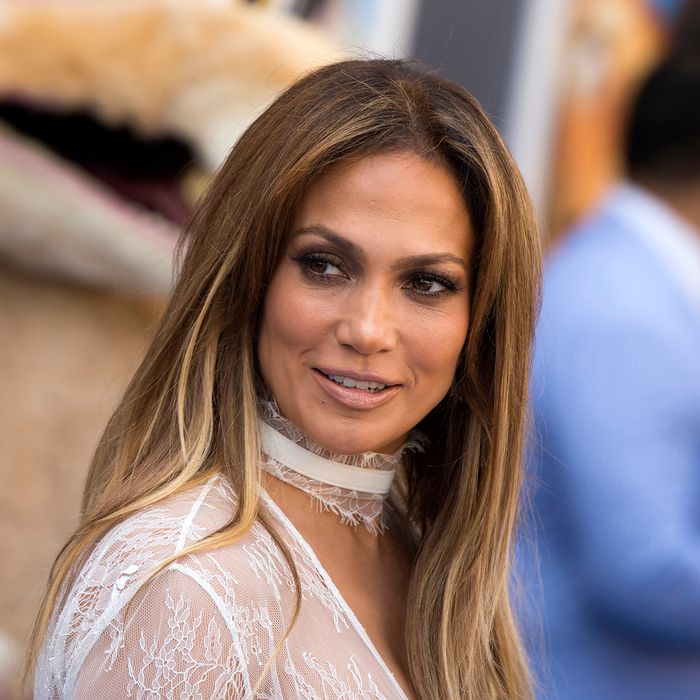 Photo: VALERIE MACON/Getty Images
They say that we live in a world of only six degrees of separation, but in the realm of celebrities, that number is undoubtedly smaller. The most recent evidence of this comes to us via Jennifer Lopez, whose early birthday celebration over the weekend brought together a mix of random guests.
If the two weren't friends before, they at least had something — er, someone, in common to chat about.
The two anti-Swifties don't typically run in the same circles but they have Lopez as a mutual connection. (Kardashian has long been a friend and admirer of Lopez and Harris has a DJ'ing residency in Las Vegas, where Lopez is also currently headlining.)
As such, they both spent Friday at Caesars Palace to celebrate the 47th birthday of J.Lo, who, it should be noted, long ago seemingly figured out the secret to everlasting youth.
We can only guess at what Kardashian and Harris must have chatted about. But whatever — er, whomever, it was, it didn't stop the two from throwing some more shade at Swift over the weekend.
In one Snapchat video that has since been deleted, Harris lip-syncs to a part from Kanye West's "The Part," mouthing the lines, "Wifey gonna kill me, she the female O.J. / Y'all don't feel me, man, this ain't okay."
Safe to say that after calling Swift out on Twitter, Calvin is on team Kanye.
Kardashian also kept up the party-vibes over the weekend and threw her second dose of shade at Swift on Snapchat.
In one video, she sings along to the lyrics in her hubby's controversial song "Famous," which notably reignited the whole Kanye versus Taylor feud.
Lopez, for her part, has steered clear of any drama surrounding Swift.
If anything, she simply knows how to bring people together for a party. Just ask Cristiano Ronaldo, Iggy Azalea, La La Anthony, John Stamos, and Maria Menounos, who were all also in attendance.
Maybe Katy Perry will make the next guest list.