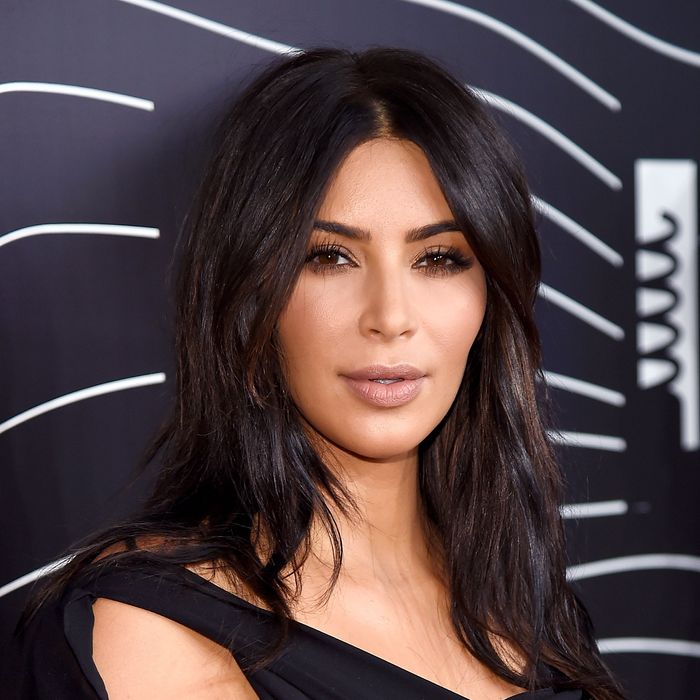 Kim Kardashian.
Photo: Kevin Mazur/Getty Images
Kim Kardashian didn't waste any time Sunday night before going in on Taylor Swift.
And on Sunday evening, not two hours before the KUWTK episode aired, Kim announced her declaration of war against Taylor by serving some subtle Twitter shade.
It began with the help of some 37 snake emoji.
Taylor's Instagram has been getting bombarded with snake emoji ever since ex Calvin Harris called her out on Twitter.
The two had split amicably and Calvin has mostly kept quiet while Taylor has been jet-setting across the globe with her new (or staged?) beau, Tom Hiddleston.
But things reached a boiling point when a rep for Taylor confirmed that she had, indeed, written Calvin's new hit, "This Is What You Came For." Katy Perry weighed in with her own dose of subtle shade on Twitter and people then took to Taylor's page to comment with snake emoji.
Looks like Kim caught wind of this double-meaning emoji for Taylor and used it to do her own subtle shading.
It should be noted, though, that National Snake Day was on Saturday. Sunday was World Emoji Day, which Kim also Tweeted about earlier.
So maybe Kim is just making use of Emoji Day to belatedly celebrate *cough* give some shade on Twitter.
KUWTK airs from 9 to 10 p.m. EST. We'll update after the episode.