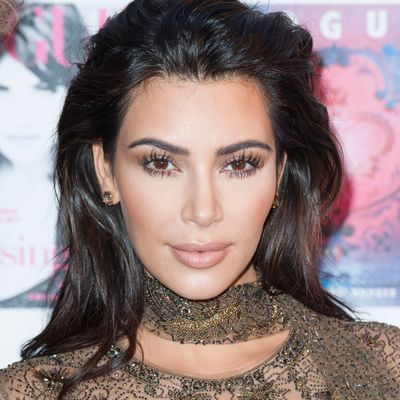 Photo: Jeff Spicer/Getty Images
If you've been waiting for your invitation to join Kim Kardashian's squad — her glam squad, specifically — now's your chance.
Yesterday, PopSugar discovered a casting notice for a new reality competition show produced by Kim, brought to you by a "major cable television network" and the producers of Real Housewives (praise the drama gods!). According to Hollywood Life, the show will be titled Beauty Bloggers, and the victor will attain the vaunted title of beauty director for Kim, Khloé, and Kylie's apps.
While Kim's level of involvement is unclear, a source said that she "will be involved in every aspect of the show." We're envisioning her as a Tim Gunn–esque mentor figure, with Khloé and Kanye as a good cop/bad cop judging duo? And think of the challenges: Handling Kylie's Lip Kit PR crises! Figuring out what nontouring is! Eyebrow shades inspired by Taylor Swift shade-throwing! Bees! As always in Kardashianland, the possibilities are truly endless.