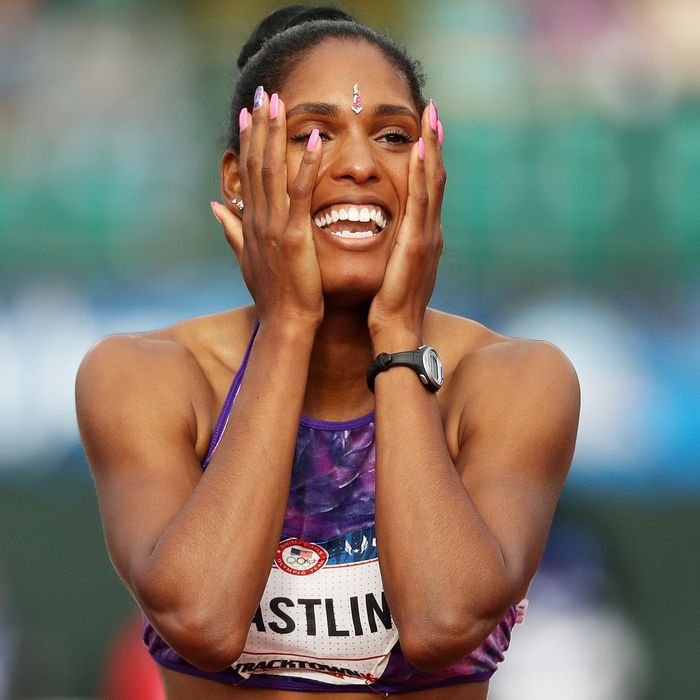 Photo: Patrick Smith/2016 Getty Images
Kristi Castlin had a lot on her mind as she was speeding through yesterday's qualifying race for the U.S. Olympic team. Castlin, who competes in the women's 100-meter hurdles event, dedicated her qualifying run to survivors of gun violence.
"I really just want to dedicate this race to every single family, every person who has to go on after losing someone they love to gun violence, so it really was heavy on my heart, so I really wanted to dedicate that to everyone in the world who's had to deal with that," she said, still catching her breath. Brianna Rollins and Nia Ali, who respectively placed first and third in the race, joined her at the finish line.
Castlin was referring to last week's police killings of Alton Sterling in Baton Rouge, Louisiana, and Philando Castile in Minnesota, as well as the officers shot in Dallas during a protest against the shootings.
This will be all three women's first times representing the United States at the Olympics.