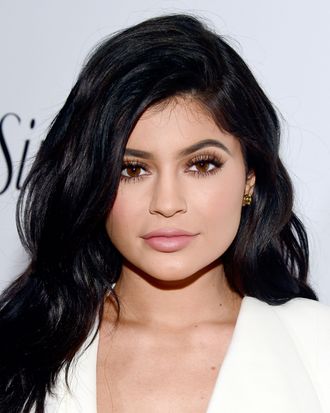 Kylie Jenner, captain of industry.
Photo: Frazer Harrison/Getty Images
Kylie Jenner, teen captain of industry, is getting an F. The grade comes courtesy of the Better Business Bureau, which points to 133 separate complaints directed at Kylie Cosmetics, the lip-kit heavyweight she owns. The majority of the 133 complaints (69 to be exact) cite delivery issues, while general product issues come in at a close second.
Since its November launch, Kylie Cosmetics has become intimately familiar with negative reviews. There were the shipping delays, crappy-formula accusations, and cheap-packaging complaints, to name a few. So how is Kylie responding to the resurging wave of criticism? Well, she's opening a brick-and-mortar store soon, so that kills a third of the complaints right there. Smart move, Kylie!