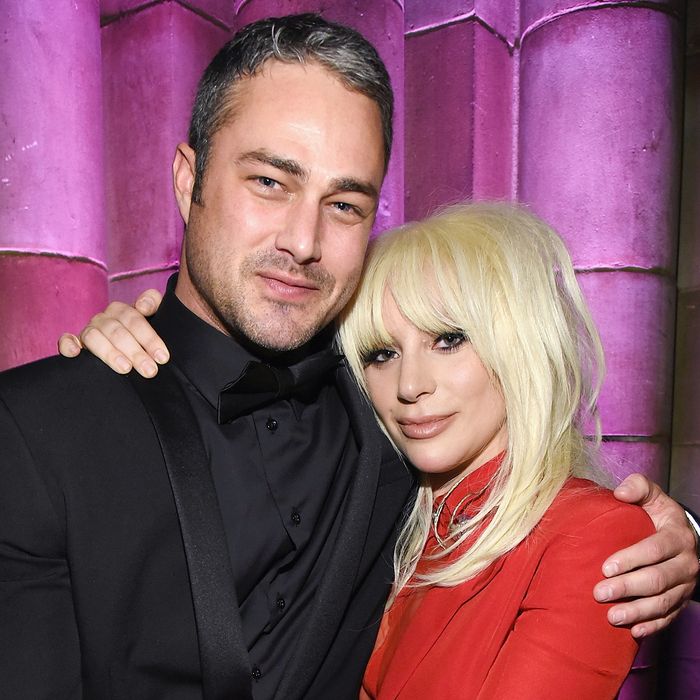 Lady Gaga and Taylor Kinney.
Photo: Kevin Mazur/Getty Images
Yesterday, TMZ reported that Lady Gaga and the hot guy from The Other Woman, Taylor Kinney, had broken off their engagement. This upset fans and sort-of fans alike, leaving many to wonder what is happening in this world and more specifically, what is happening to Lady Gaga's six-carat heart-shaped diamond engagement ring.
In the wee small hours of the morning, Gaga posted an Instagram that should make everyone feel better.
In the caption, she explains, "Taylor and I have always believed we are soulmates. Just like all couples we have ups and downs, and we have been taking a break. We are both ambitious artists, hoping to work through long-distance and complicated schedules to continue the simple love we have always shared. Please root us on. We're just like everybody else and we really love each other."
Now that is a beautiful Instagram caption that you could think about at various points today when you don't feel like thinking about anything else.
Root them on!