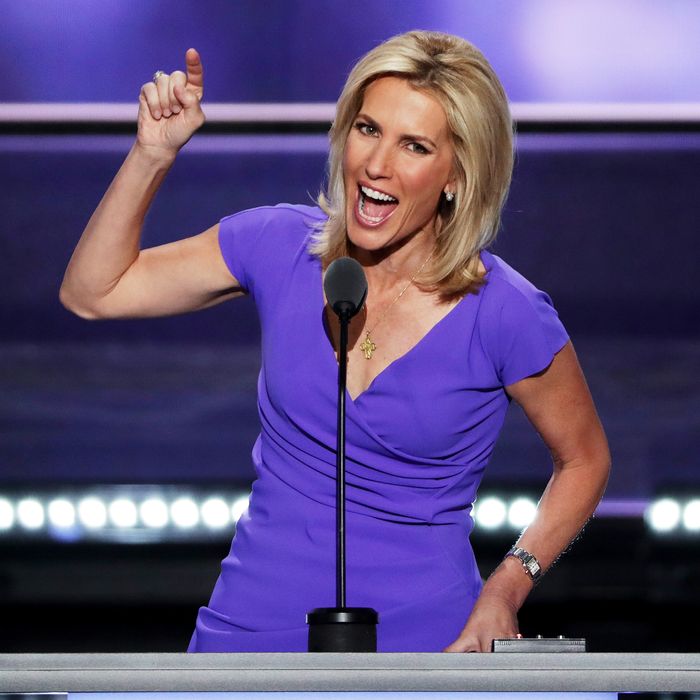 Note to Laura Ingraham: Man-buns are kind of hot.
Photo: Alex Wong/Getty Images
Throughout her political career, Hillary Clinton has been called many things — many, many things. But on Wednesday evening, Republican National Convention speaker and conservative commentator Laura Ingraham came up with a new metaphor for the presumptive Democratic nominee. In her wide-ranging speech, which criticized Clinton for failing to respect the Constitution and the law, Ingraham somewhat creatively labeled Clinton the "man-bun" of politics.
"Today, we have stagnating wages, skyrocketing health-care costs, doubling of the debt, the threat of ISIS, the rise of China," she lamented. "And Democrats' answer in the face of all that is to nominate the woman who helped orchestrate America's decline. Now think about it: that has to be some cruel joke like skinny jeans on men or man-buns. That is a bad joke."
We don't know about skinny jeans, but being called the man-bun of politics doesn't seem so bad — in fact, to those of us who aren't die-hard Republicans attending the convention, it could even be construed as a compliment.